ACFA E-Newsletter
29 May 2020
ACFA Podcast: New Episodes
ACFA
Listen to Australian Canefarmers General Manager, Stephen Ryan, chat with:
Tissue culture partnership driving innovation for the sugarcane industry
25 May 2020 | SRA
Sugar Research Australia (SRA) has commenced a partnership with Lowes TC to test new technology that promises a step change reduction in the cost of tissue culture plants.
Lowes TC is a commercial tissue culture company based on the NSW Central Coast and has a long-term relationship with SRA producing tissue culture plants supplied to growers across the industry. Tissue culture is a reliable source of disease-free planting material and has an important role in providing growers with rapid access to the newest varieties of sugarcane.
In a game-changing step forward, Lowes TC has developed a new system for tissue culture production including automation technology. The new system creates greater quantities of tissue culture plants using less laboratory chemicals and reduced labour requirements.
Greg Lowe from Lowes TC said the company had patents pending in Australia and overseas for both Lowes TC growing and automation systems and was excited about the potential of this new technology, which was developed with the assistance of a grant from the Department of Industry, Innovation and Science Business Entrepreneurs' Program.
"We had to come up with a new type of liquid media bioreactor so it could be used with our automation technology," Mr Lowe said. More...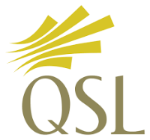 QSL Pool Prices, Shared Pool Values & Advances:
Last chance to defer 2020-Season payments
27 May 2020 | QSL
Cane growers keen to defer their initial 2020-Season Advances payments until the new financial year are reminded they only have until this Friday, 29 May, to elect this option.
QSL's Deferred Payment Scheme allows eligible growers to defer their early-season Advances payments due before June 30 to their first scheduled payment in July of the new financial year. More...
Wet may delay sugar cane crush in North
26 May 2020 | North Queensland Register
The sugar cane harvest is set to be delayed across parts of the North after the region was lashed with late season rain last week.
Inkerman was to be the first of Wilmar's four Burdekin mills to fire up on June 2, but the season is likely to be postponed for a couple of weeks due to the drenching. More...
Burdekin sugar crush delayed after widespread rain
27 May 2020 | North Queensland Register
The start of the Burdekin's 2020 sugar cane crushing season has been delayed following widespread rain in the region last week.An average of 60mm of rain fell across the district on the weekend, forcing the postponement of the crush. More...
First cane fire in the Burdekin to go virtual
28 May 2020 | North Queensland Register
The Burdekin's iconic first cane fire will go virtual this year with residents able to enjoy the spectacle from the warmth of their own homes.

The region's signature event, which marks the start of the cane season, will incorporate the best of the Sweet Days Hot Nights Festival.

The virtual festival will take audiences behind the scenes of three key events including the first fire, hand cane cutting tutorials and cultural fair performances.

The event will kick off online at 7pm on June 1 each weeknight until Burdekin Shire Council Mayor Lyn McLaughlin said delivering Sweet Days Hot Nights Festival 2020 online would serve as a reminder to the community that it was business as usual in the shire, as the agricultural sector prepared for its busiest time of year. More...

Commission of Inquiry's Paradise Dam report released by Qld government
22 May 2020 | Queensland Country Life
An independent review into the root cause of Paradise Dam's structural and stability issues has found the dam's primary spillway apron width to be 'completely inadequate'.
The Commission of Inquiry's 563-page report was tabled in Queensland Parliament on Thursday, with the state government accepting all eight of the report's recommendations. More...
Covid-19 hits ethanol industry in Brazil
27 May 2020 | Diálogo Chino
Until late February, one industry in Brazil seemed not to feel the effects of the global crisis caused by Covid-19. On 28 February, the price of ethanol sold from the mills to distributors reached its highest ever level: BRL$2.13 (US$0.37) per litre. More...
Ethanol demand eats into India's sugar production
28 May 2020 | Argus Media
India's sugar production is likely to fall just short of previous forecasts in the October 2019 to September 2020 marketing year, as mills divert sugarcane to extra-neutral alcohol (ENA) production to meet medical demand during the Covid-19 pandemic. More...
ABARES report finds that step up in global agricultural protection will cost Australian farmers
29 May 2020 | ABC
Australian farmers are among the least subsidised in the world, according to a new report from the Federal Government commodity forecaster ABARES.
Support for Australian farmers sits at just two per cent of revenue, second only to New Zealand, and well below countries like Norway, where subsidies account for around 60 per cent of farmers' revenue. More...

Powering the future of hydrogen energy on-farm
27 May 2020 | Queensland Country Life
Queensland's agricultural sector has an established history of managing its waste streams effectively, ranging from innovative value-add products on-farm to combat food waste, organics and nutrient recycling, and bioenergy production. Now, there are new opportunities arising for the sector to value-add resource streams and agricultural by-products to realise bio-economy efficiencies and maximise financial returns. Research and governments are driving changes to policy and funding arrangements to maximise these opportunities which strive to move organic residuals and agricultural by-products up the value chain, leading to a bio-based economy and essentially valorising its waste streams. More...
COVID cloud has silver lining for Reef farmers
27 May 2020 | Queensland Country Life
It is unfortunate that it's taken a global tragedy like COVID-19 to put the brakes on parts of the state government's ineffectual - in fact detrimental - Reef regulations.
The 'system reset' that COVID is necessitating worldwide is offering the government more time to understand the complex issues around protecting the Great Barrier Reef and to work with industry - including agriculture - to develop effective solutions. More...

News Corp to cut jobs in restructure towards digital-only community and regional newspapers
29 May 2020 | ABC
News Corp has announced a massive shakeup of its publishing businesses, moving almost all its community and regional newspaper titles to a digital-only format. More...
Podcast to promote passionate ag women
26 May 2020 | Farm Weekly
Stories of successful, inspiring and interesting women in rural Western Australia will make their way into people's ears over the next few months.
The Generation Ag podcast has partnered with the Rural, Regional and Remote (RRR) Network to share the stories of some of WA's most passionate women in agriculture. More...
Weekly Rainfall Update
for 7 days to 9 am 26 May 2020
Rainfall Statistics
Week Ending 29 May 2020
 

Town
 May
 YTD
 Mossman
149.4 

1576.4

 
Mareeba 
39.2 

460.8

 
Cairns 
151.4 

1165.0

Gordonvale
151.4

1165.0

Innisfail
452.8

2090.9

Tully
490.8

2156.2

Ingham
215.8

1526.0

Ayr
60.6

957.4

Proserpine
92.0

685.2

Mackay
98.6

1079.0

Bundaberg
14.8

394.8

Maryborough
36.0

538.6

Beenleigh
18.2

730.1

Murwillumbah

48.4

1148.4

Ballina
217.8

1236.8

Yamba
42.4

1012.6
Australian insurance giant IAG invests in CSIRO-backed ag and climate platform
28 May 2020 | Ag Funder News
Digital Agriculture Services (DAS) has raised an undisclosed amount of funding from Firemark Ventures – the VC arm of Australian insurance giant IAG.
The strategic investment will see the Melbourne-based farm analytics startup partner with IAG to speed up the process of risk assessment for rural insurance customers, and enhance the ability to carry out such assessments remotely. More...
Queensland drought reforms delayed until July 1, 2021
22 May 2020 | Queensland Country Life
Queensland drought reforms have been delayed until July 1, 2021, despite 67.4 per cent of the state remaining drought declared.
The state government revealed today the planned reforms had been delayed by a year due to the impact of COVID-19 on producers. More...
BoM is forecasting some rainfall in time for a full winter planting - will it eventuate?
22 May 2020 | Queensland Country Life
The last time Queensland grain growers produced a decent winter crop was four years ago in 2016, and farmers are now pinning their hopes on a decent season to get their plantings over the line. More...