ACFA E-Newsletter
27 November 2020
Maryborough sugar mill to close as stakeholders move to secure the industry's future
26 November 2020 | 26 November 2020
After 126 years of operation, the Maryborough sugar mill will not crush again, with local stakeholders moving quickly to ensure the future of the industry.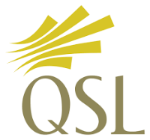 QSL Pool Prices, Shared Pool Values & Advances:
Maryborough Canegrowers chairman Jeff Atkinson said, after several months of speculation, mill operator MSF Sugar had sent a memo stating the 2020 season was the last.

"This brings to an end all the uncertainty about will it shut or will it keep going," he said.

MSF Sugar has agreed to a toll crush arrangement with the Isis Central Sugar Mill (ICSM) near Childers in 2021 and 2022. More...
Market & Grower Price Update - November 2020
24 November 2020 | QSL
Bullish sentiment has dominated the sugar market during the past month, putting 16-16.50 USc/lb back within the realms of possibility in the absence of an Indian export subsidy.

With 2020-Season prices above $460/tonne, QSL growers have taken the opportunity to do some pricing, securing up to $452/tonne (incorporating the $9.43/tonne roll cost) in the Target Price Contract, and $466/tonne in the March 2021 contract for the Self-Managed Harvest. More...

Fall Armyworm Continuity Plan released to assist farmers
22 November 2020 | Farm Online
New resources have been developed to help farmers defend their crops against fall armyworm.

The invasive pest has spread across the country and made its way to a number of key cropping zones since its first detection on the mainland at Bamaga in February. More...

NSW DPI urged to implement fall army worm management plans after sightings at Hillston
27 November 2020 | The Land
Farmers across the state are being urged to be on the lookout after recent sightings of fall army worm.
The warning comes after two moths trapped at Hillston were this week confirmed as FAW and DPI. More...
Episode 3: Chris O'Kane – East Feluga Cane Farmer
17 November 2020 | Terrain NRM
Chris O'Kane is a third-generation cane farmer and looking after the land is in his blood. His late father Bernie was a true innovator and "wasn't afraid to try new things.
"He's a forward thinker too – "the farming techniques we're doing now will leave the farm in a better condition for our children." More...
Raising Burdekin Falls Dam could create environmental disaster, say expert and farmer
25 November 2020 | ABC
Queensland Government plans to raise the Burdekin Falls Dam could have a drastic effect on the environment and threaten vital habitats, an oceanography expert has warned.

The 20 kilometre-long sand peninsula of Cape Bowling Green protects Bowling Green Bay, a Ramsar-listed habitat supporting internationally important bird, fish and marine mammal species, including dugongs. More...

Shovel ready approach needed to recover and rebuild
25 November 2020 | QFF
The Bureau of Meteorology and the CSIRO recently released the sixth State of the Climate report, which draws on the latest climate research, encompassing observations, analyses and projections to describe year-to-year variability and longer-term changes in Australia's climate. The report identified key trends including the continued warming of Australia's climate, declining rainfall in the southeast and southwest, an increase in extreme fire weather and rising sea levels. More...
Emergency Bushfire Response in Primary Industries Grants
QRIDA
Emergency Bushfire Response in Primary Industries Grants of up to $75,000 are available for primary producers who suffered direct damage as a result of the Queensland Bushfires September - December 2019.

Applications close 31 December 2020.

Growers welcome focus on ethical sourcing
26 November 2020 | Growcom
Growcom today welcomed the release by the major supermarkets of their very first annual reports on ethical sourcing required under the Modern Slavery Act 2018.

Growcom CEO Stephen Barnard has said the annual reports are an important piece of the puzzle to ensure growers around the country who do their due diligence and do the right thing are recognized. More...
QFF congratulates agriculture energy efficiency award winner
25 November 2020 | QFF
Australian agriculture's big, global opportunity
26 November 2020 | Queensland Country Life
A LOT more can and needs to be done if Australia is to capitalise on the enormous global potential of its agriculture and food processing sectors.
Marking National Agriculture Day with an online address to the Rural Press Club of Queensland, Coca-Cola Amatil group managing director Alison Watkins said the COVID pandemic had amplified Australia's importance as a global food supplier. However, the opportunities needed to be seized upon - particularly in Asia - if they were to become a reality, she said. More...
Speeding up data collection to help save the Great Barrier Reef
27 November 2020 | ZDNet
The Great Barrier Reef is the world's largest coral reef ecosystem and one of the seven natural wonders of the world. However, it is under great threat.

A recent study by the ARC Centre of Excellence Coral Reef Studies revealed that the Great Barrier Reef has lost half its coral in the past three decades to mass bleaching events caused by rising water temperatures. More...
Cooling La Niña may not save Great Barrier Reef from mass coral bleaching, experts warn
26 November 2020 | The Guardian
A global weather phenomenon that would typically keep ocean temperatures lower across the Great Barrier Reef may not be enough to stop another mass coral bleaching this coming summer, according to the marine park's chief scientist. More...
Week
Mill
Crush (t)
%CSS
Date
STD
Week
STD
3 Nov 2020
Mossman

647,984

13 Nov 2020
Tableland

596,801

14.37
22 Nov 2020
Mulgrave

1,261,927

12.88
12.71
22 Nov 2020
South Johnstone

1,359,809

13.04
12.33
27 Nov 2020
Tully

2,366,953

13.59
12.96
21 Nov 2020
Victoria

2,786,283

14.08
13.16
21 Nov 2020
Macknade

1,288,254

21 Nov 2020
Invicta

3,119,398

14.47
21 Nov 2020
Pioneer

1,549,191

14.79
14.90
21 Nov 2020
Kalamia

1,526,986

14.45
14.42
21 Nov 2020
Inkerman

1,583,502

15.30
14.73
14 Nov 2020
Proserpine

1,535,795

14.63
14.35
22 Nov 2020
Mackay

4,646,221

14.48
14.17
21 Nov 2020
Plane Creek

1,234,330

14.74
14.23
25 Oct 2020
Bundaberg

1,039,258

16.21
14.67
Isis
18 Nov 2020
Maryborough

633,914

14.84
14.49
Rocky Point
22 Nov 2020
Harwood

518,498

12.95
11.83
22 Nov 2020
Broadwater

661,615

13.25
12.20
22 Nov 2020
Condong

485,714

12.14
11.56
Weekly Rainfall Update
for 7 days to 9 am 24 November 2020
Rainfall Statistics
Week Ending 27 November 2020
 

Town
 Nov
 YTD
 Mossman
14.4 

1716.6

 
Mareeba 
0.4
 

480.4

Cairns 
28.6 
 

1340.2

Gordonvale
28.6

1340.2

Innisfail
31.0

2479.8

Tully
27.2

3349.0

Ingham
14.5

1644.4

Ayr
0.2

1036.0

Proserpine
19.2

832.6

Mackay
29.0

1271.8

Bundaberg
1.0

523.2

Maryborough
8.8

755.6

Beenleigh
26.3

1034.1

Murwillumbah

8.7

1557.4

Ballina
38.2

1792.2

Yamba
19.6
1493.0
BOM continues to promise above average summer rain
23 November 2020 | Queensland Country Life
The Bureau of Meteorology has shifted its gaze to the December to February period (see map above), saying there is a 70 per cent chance of wetter than average conditions for nearly all of Australia.

According to BOM, December is also looking promising (see map below) with a 75pc chance of good rain across both the eastern half and northern Queensland. More...

BOM's outlook suggests a wet summer. But never rule out fire
26 November 2020 | ABC
Summer is set to be wet, according to the official outlook from the Bureau of Meteorology (BOM).

Despite it being relatively dry over the past few weeks the La Niña declared back in September is still strong, according to BOM senior climatologist Andrew Watkins. More...

Queenslanders to swelter in extreme weekend heatwave with temperatures predicted to hit more than 40C
26 November 2020 | ABC
Queensland is bracing for punishingly hot conditions to hit the state with a heatwave forecast in the coming days.

Bureau of Meteorology (BOM) senior meteorologist Dean Narramore said the heatwave would be worse interstate in the next few days, but would move into north-east New South Wales and south-east Queensland on Sunday, Monday and Tuesday. More...