ACFA E-Newsletter
11 September 2020
Collaborative partnership to help industry control greyback cane grubs
7 September 2020 | SRA
Sugarcane growers have a new tool in their toolbox to manage one of the industry's primary crop pests, Greyback Canegrub.


The new publication, the Greyback Canegrub Management manual, provides comprehensive information on managing this significant pest, which affects all sugarcane growing regions between Plane Creek in Central Queensland to Mossman in Far North Queensland.
The work occurred as part of a collaboration between Sugar Research Australia (SRA), the Queensland Department of Agriculture and Fisheries, CANEGROWERS, the Australia Cane Farmers Association, Bayer Crop Science and Nufarm Limited. It is funded by the Queensland Reef Water Quality Program through the Enhanced Extension Coordination project.
SRA Regional Coordinator for the Central Region, Phil Ross, said that the manual provided practical and current information for growers, which will assist the industry in managing a key economic pest and also in stewardship of the insecticide chemical, imidacloprid. More...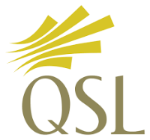 QSL Pool Prices, Shared Pool Values & Advances:
Sugar harvest in North Queensland hits halfway mark
8 September 2020 | Queensland Country Life
The sugarcane crushing season is nearing the halfway mark in North Queensland, with Wilmar's eight mills having processed over 45 per cent of the estimated crop.

Wilmar's mills had last week processed 6.82 million tonnes of cane of the estimated 15.07 million tonne crop. More...
Reef Assist creating regional jobs and protecting the environment
10 September 2020 | Queensland Government
The Palaszczuk Government today announced a $10 million Reef Assist funding boost to create regional jobs and support environmental projects in the Great Barrier Reef catchments.

Premier Annastacia Palaszczuk said the program - announced as part of Queensland's Economic Recovery Plan - would support 11 projects and create around 130 regional jobs. More...
Scientific head-to-head duel on Great Barrier Reef
10 September 2020 | PCGO & Dr Peter Ridd
The raging debate over the health of the Great Barrier Reef and the impact of unchecked science on farmers will step onto an online stage to face a massive mainstream audience on Thursday 8 October.

Throwing down the gauntlet for a scientific duel to Dr Paul Hardisty, CEO of the Australian Institute of Marine Science (AIMS) is Great Barrier Reef expert and independent scientist Dr Peter Ridd.

Dr Ridd, who has researched the GBR for three decades, is challenging Dr Hardisty to a head-to-head debate over the real state of the Reef and the level of quality checking in marine science. More...
Energy Savers audit shows increased efficiency & major savings for Mackay farm
9 September 2020 | QFF
A cane farm at Seaforth near Mackay could see increased production yields and major energy cost savings, thanks to recommendations of an audit conducted by CANEGROWERS Mackay through the Energy Savers Plus Program Extension.

The audit is one of 180 farm energy audits completed on farms throughout Queensland under the Queensland Farmers' Federation (QFF) program funded by the Queensland Government. More...
SugarWrap rolls out sugarcane alternatives in Woolworths
9 September 2020 | Inside FMCG
Melbourne business SugarWrap has launched a range of sustainable sugarcane-based products for households. Consumers can buy the new range including eco-friendly zip lock bags, bin bags, freezer bags made entirely from sugarcane-based Bio-PE and corn PLA renewable products.

SugarWrap said the sugarcane used is grown every year using proper irrigation and sustainable processes. It helps reverse fossil fuel effects and lessens Greenhouse Gases. More...
Affordable water for agriculture
9 September 2020 | Queensland Country Life
The Queensland agriculture sector, its farmers and rural communities are no strangers to significant and continuing challenges, operating high throughput businesses while receiving little or no assistance from government to deal with escalating costs and reduced profit margins. With an impending Queensland state election, farmers wish to be heard by politicians in Brisbane and expect practical and considered solutions so they may continue supporting the economy and producing world class food, fibre and foliage into the future. More...
NBN report: how to use internet to earn 15.6 billion more farm dollars
7 September 2020 | Queensland Country Life
NBN, builder and operator of the national broadband network, says helping farmers unlock a potential $15.6 billion in extra output through wider adoption of digital technologies is now a major priority. More...
National Agricultural Workers movement code welcomed, but three-week delay in start questioned
9 September 2020 | ABC
As the seasonal worker shortage worsens, the National Farmers Federation (NFF) has welcomed the new national agricultural workers code but criticised the states that have not signed on. More...
'Heartbreaking' decision sees orchardist pull out over 1,500 trees amid long-term labour shortage fears
10 September 2020 | ABC
Healthy fruit trees are being bulldozed and burnt in a West Australian orchard as fruit growers across the country lose the battle to find enough labour to harvest their crops.

Ray Guadagnino had been growing apples for almost 50 years said making the decision to pull out his 15-year-old trees was heartbreaking. More...

Australian Biosecurity Awards
September 2020 | Australian Government
Nominations for round 2 of the 2020 Australian Biosecurity Awards are now open. This round has 4 new award categories that are open for nominations:

Environmental Biosecurity Award

Community Award

Education Award

Dr Kim Ritman Award for Science and Innovation
Nominations close 2 October 2020.
Wallabies exposed to common weed killer have reproductive abnormalities
9 September 2020 | National Geographic
A widely herbicide can interfere with animals' sexual development, according to a growing body of research. Applied to agricultural fields, residential lawns, and elsewhere to kill weeds, atrazine is often found in low levels in streams, lakes, and drinking water in the U.S. and Australia, the world's two biggest users. More...
Week
Mill
Crush (t)
%CSS
Date
STD
Week
STD
6 Sep 2020
Mossman

379,133

6 Sep 2020
Tableland

355,819

14.84
14.07
6 Sep 2020
Mulgrave

625,145

12.79
11.70
6 Sep 2020
South Johnstone

605,351

12.51
12.05

5 Sep 2020

Tully

1,224,250

13.25
12.43

5 Sep 2020

Victoria

1,318,727

13.52
12.31

5 Sep 2020

Macknade

605,934

5 Sep 2020

Invicta

1,656,193

14.92
13.73

5 Sep 2020

Pioneer

723,743

15.23
14.18

5 Sep 2020

Kalamia

749,111

14.96
13.79

5 Sep 2020

Inkerman

793,753

14.99
14.06
5 Sep 2020
Proserpine

716,525

14.28
13.55
6 Sep 2020
Mackay

2,372,653

14.57
13.17
5 Sep 2020
Plane Creek

591,675

14.34
13.25
5 Sep 2020
Bundaberg

638,702

14.44
14.25
30 Aug 2020
Isis

301,690

14.72
14.14
6 Sep 2020
Maryborough

239,464

14.16
13.92
30 Aug 2020
Rocky Point

194,648

14.05
13.87
6 Sep 2020
Harwood

246,349

12.15
10.98
6 Sep 2020
Broadwater

289,091

12.23
11.35
6 Sep 2020
Condong

244,253

12.01
10.93
Weekly Rainfall Update
for 7 days to 9 am 8 September 2020
Rainfall Statistics
Week Ending 11 September 2020
 

Town
 Sep
 YTD
 Mossman
 32.6
 

1682.0

Mareeba 
0.6

475.0

Cairns 
21.2

1267.4

Gordonvale
21.2

1267.4

Innisfail
0.0

2344.1

Tully
40.0

2886.2

Ingham
8.1

1587.7

Ayr
0.0

1024.0

Proserpine
1.0

772.6

Mackay
4.2

1201.2

Bundaberg
7.2

488.2

Maryborough
11.2

671.0

Beenleigh
4.0

898.7

Murwillumbah

16.0

1449.4

Ballina
43.2

1663.0

Yamba
45.4
1413.6
Stronger and more frequent El Ninos forecast
7 September 2020 | Farm Online
Australia is likely to receive stronger and more frequent El Nino activity over the coming decades, according to a new study.

The study, from the CSIRO's Centre for Southern Hemisphere Oceans Research, shed new light on the so-called 'butterfly effect' on the El-Nino Southern Oscillation (ENSO). More...
Citizen scientists called on to fill the gap in Australia's longest daily weather record
9 September 2020 | ABC
Citizen scientists from around the world are being asked to help complete Australia's longest daily weather record.

A 170-year-old diary recently unearthed from the National Archives will fill a key gap in Adelaide's weather history. More...