ACFA E-Newsletter
24 July 2020
Reef regulation measures ramp up
20 July 2020 | North Queensland Register
The state government has dumped a controversial plan to introduce contractors to access data about Queensland farmers in Great Barrier Reef catchment areas.
It comes after Canegrowers issued a warning about the 'covert' move saying it would breach farmer's privacy.

Canegrowers CEO Dan Galligan said the Department of Environment and Science was seeking a contractor to identify sources of information about sugarcane growers, graziers and banana producers along much of the Queensland coast.
"We are alarmed that this outsourcing exercise will put at risk the privacy of our members' personal information as defined under privacy law," Mr Galligan said. More...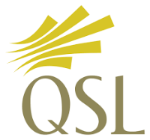 QSL Pool Prices, Shared Pool Values & Advances:
QSL Grower Rep Members announced
22 July 2020 | QSL
The 2020 QSL Grower Representative Member election process is now complete, with the following growers appointed for the new three-year term:
QSL Managing Director and CEO Greg Beashel thanked all those cane growers around the state who had participated in the elections, either as a candidate or voter."
QSL Grower Representative Members play a vital role in our business, voting on key matters of importance at QSL general meetings, including the Annual General Meeting, and providing a vital communication link between QSL and growers throughout Queensland," Mr Beashel said. More...
Managing soil health: how soil health is prioritised on a dryland sugar cane farm
5 July 2020 | Growcom
With inputs to growing becoming more expensive, finding ways to become more efficient is at the front of every growers mind. By managing and improving soil health, water can be retained in the soil, fertiliser inputs decrease and yields can increase.
This short video highlights how how soil health is prioritised on a dryland sugar cane farm
Soil Health Extension Toolkit (SHET)
24 July 2020 | SRA
The Soil Health Project of the Central Region has now released the Soil Health Extension Toolkit (SHET).
Project Manager, Zoe Eagger Farmacist Pty Ltd and SRA Mackay Adoption Officer, Clare Gersch are pictured with SRA staff Eric Kok and Stephanie Roberts who have been fully trained in use of the Toolkit at a regional workshop held in early March. More...
Agtech helps sugarcane grower face COVID-19 crisis
17 July 2020 | Future Farming
Sugar cane is Brazil's main agricultural product in terms of volume (600 million tons). It's also pivotal for the production of biofuel – ethanol accounts for 47.5% of the fuel consumed by vehicles in Brazil. As a consequence, the sector has been strongly impacted by the COVID-19 pandemic, which has caused ethanol and petroleum prices to fall globally. More...
Report reveals $1.3b cost of misguided Reef policies
23 July 2020 | CANEGROWERS
A new analysis reveals the State Government risks an economic hit to Queensland of $1.3 billion over ten years with its misguided push to cut nitrogen applications on sugarcane crops by up to 30% below industry best practice levels. More...
Reef regulations a $1.3 billion hit to the sugar industry
23 July 2020 | Queensland Country Life
A $1.3 billion economic black hole will be created in Queensland if cane farmers are forced to abide by draconian reef regulations, a new report shows. More...
A class action to reimburse Queenslanders
QLD Energy Class Action


The QLD Energy Class Action is a legal claim being brought against Stanwell Corporation Limited and CS Energy Limited on behalf of all business and residential electricity consumers in Queensland.

You are eligible to join the class action if you have paid for electricity in Queensland between the 2014 and 2019 period. Register to Claim

Farm safety must be a priority
22 July 2020 | Queensland Country Life
This week is National Farm Safety Week, which aims to raise awareness of farm safety issues across Australia. It's a particularly relevant topic as agriculture is one of the most dangerous sectors to work in due to the combination of hazards, including plant, chemicals, noise, dust, sun exposure, working with animals as well as the fact many in the industry work alone or in remote locations. Between 2014 and 2018, there were 188 worker fatalities in the agriculture industry, which is 20 per cent of all worker fatalities over the period. With 69pc of fatalities in the sector involving a vehicle including tractors (23pc) and quad bikes (15pc). More...
Why precision agriculture is essential in combating climate change
23 July 2020 | AFN
The relationship between farming and climate change is something of a double-edged sword.

On the one hand, agriculture is among the largest contributors to climate change. It accounts for 24% of human-generated greenhouse gas emissions, which makes it the world's second-largest emitter after the energy sector. More...
Biosecurity under inspection again
21 July 2020 | Queensland Country Life
In January Growcom celebrated the beginning of 2020 as the International Year of Plant Health, as declared by the United Nations.

Sadly for those many people affected, human health has since stolen the spotlight. Despite this, plant health and biosecurity generally continues to attract necessary attention. More...
The first 2019 Scholar report has been released!
23 July 2020 | Nuffield
"Attracting Youth into Agriculture. Developing a strategic framework to encourage young people to pursue a career in agriculture"

By Clare Peltzer, 2019 Scholar from Evandale, TASMANIA
More...
Week
Mill
Crush (t)
%CSS
Date
STD
Week
STD
19 Jul 2020
Mossman

97,503

11.50
10.92
19 Jul 2020
Tableland

174,910

14.13
13.58
19 Jul 2020
Mulgrave

206,571

11.30
11.80
19 Jul 2020
South Johnstone

154,626

11.76
11.35
19 Jul 2020
Tully

402,040

11.90
11.49
18 Jul 2020
Victoria

385,498

11.55
11.24
18 Jul 2020
Macknade

157,682

18 Jul 2020
Invicta

747,656

13.86
12.84
18 Jul 2020
Pioneer

353,675

14.28
13.40
18 Jul 2020
Kalamia

371,913

14.20
13.29
18 Jul 2020
Inkerman

373,376

13.88
13.34
18 Jul 2020
Proserpine

193,001

12.99
12.70
19 Jul 2020
Mackay

978,708

12.95
12.18
18 Jul 2020
Plane Creek

201,268

12.76
12.18
19 Jul 2020
Bundaberg

140,863

13.98
13.71
19 Jul 2020
Isis

33,783

13.82
13.82
19 Jul 2020
Maryborough

27,934

13.60
13.60
19 Jul 2020
Rocky Point

2,661

11.93
11.93
19 Jul 2020
Harwood

75,571

10.50
9.92
19 Jul 2020
Broadwater

99,519

10.52
10.36
19 Jul 2020
Condong

117,588

10.89
10.36
Weekly Rainfall Update
for 7 days to 9 am 21 July 2020
Rainfall Statistics
Week Ending 24 July 2020
 

Town
 Jul
 YTD
 Mossman
31.6 
 

1635.8

Mareeba 
0.4

465.4

Cairns 
 33.8

1236.2

Gordonvale
33.8

1236.2

Innisfail

84.2

2344.1

Tully
138.4

2766.8

Ingham
38.9

1574.4

Ayr
62.8

1021.2

Proserpine
54.2

751.8

Mackay
42.8

1163.8

Bundaberg
21.0

442.4

Maryborough
46.2

618.8

Beenleigh
33.6

819.2

Murwillumbah

21.4

1273.0

Ballina
56.8

1446.8

Yamba
45.4

1140.4
All eyes on promised weekend rain
23 July 2020 | Queensland Country Life
All eyes are now on the potentially handy winter rainfall the Bureau of Meteorology is predicting for parts of Queensland over the weekend.

According to BOM a 1029 hectopascal high over south eastern Australian will move slowly eastwards into the Tasman Sea during Friday and weaken, relaxing the associated ridge across the southern half of Queensland. More...
Cyclones can be predicted four months ahead, thanks to new Australasian model
23 July 2020 | ABC
Cyclones have been notoriously hard to predict over decades, but a new scientific model could prove to be a circuit-breaker, particularly in the cyclone-battered Pacific. More...
Bureau chief scientist to lead new international scientific think-tank
23 July 2020 | BoM
The Bureau of Meteorology's Chief Scientist and Group Executive of Science and Innovation Dr Gilbert Brunet is the first chair of a new Scientific Advisory Panel for the World Meteorological Organization. More...
NSW bushfire outlook for 2020/21, areas of concern named
20 July 2020 | The Land
The Far North Coast, South Coast and the northern ranges are all being closely monitored by fire authorities, with the dry sub-soil conditions a cause for concern.

Although the country is still in the middle of winter, the recent Australian Seasonal Bushfire Outlook is a timely reminder that the fire season is just around the corner, which started in August for some places in 2019. More...