ACFA E-Newsletter
9 October 2020
Australian Cane Farmers Association 2020 Annual General Meeting
9 October 2020 | AGM
Business


- Consideration of the financial statements;
- Board remuneration, and
- Reappointment of the Auditor
Any other business that may be properly brought before an annual general meeting will be special business and will require written notification to the company 48 hours prior to the meeting.
Members of ACFA are advised that you must be a voting Member of the Company in order to be entitled to vote at the AGM.
Members of ACFA are advised that a member who is entitled to attend and cast a vote at this meeting, may appoint a person as a member's proxy to attend and vote for the member at the meeting. Each member may appoint one proxy. A proxy must be a Member of the Company

RSVP by 28 October 2020. Email admin@acfa.com.au to register or request a proxy form.

Meeting link will be emailed to registered individuals prior to the meeting date.
Sugar cane industry shocked at death of leader Wayne Rodgers in farming accident
9 October 2020 | ABC
Wayne Rodgers has been remembered by the sugar cane industry as one of its greatest ambassadors, an innovative farmer, and a gentleman.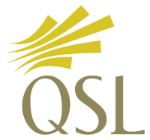 QSL Pool Prices, Shared Pool Values & Advances:
The 52-year-old died last Saturday while working on a tractor in a shed on his Pimlico property, south of Ballina in northern New South Wales. More...
Vale Wayne Rodgers
6 October 2020 | Sunshine Sugar
The NSW Sugar industry is in mourning following the tragic death of Pimlico cane farmer Wayne Rodgersover the weekend.

Wayne was an active Director on the Board of the NSW Sugar Milling Co-operative and Chairman of theAgricultural Advisory Committee. He has also served on the Richmond River Cane Growers Associationand NSW Cane Growers. More...
Burdekin voters concerned about irrigation water pricing
8 October 2020 | Queensland Country Life
Irrigation water pricing is shaping up to a big issue on voting day for farmers in the marginal electorate of Burdekin.
The Australian Sugar Milling Council commissioned a poll of 537 voters in the electorate, conducted late last week, which found three-quarters of voters agree the state government should reduce irrigation water charges to boost the sugar industry. More...

Podcasts for fall armyworm management options in Australia's north
5 October 2020 | Beef Central
The first three episodes in a podcast series of nine on the impact and management of fall armyworm have been released by the Plant Biosecurity Research Initiative (PRBI).

Stuart Kearns, National Manager for Preparedness and RD&E at Plant Health Australia, produced the podcasts specifically with growers in-mind. More...

Preparation critical ahead of storm season
7 October 2020 | QFF
The Bureau of Meteorology last week declared that La Niña has developed in the Pacific Ocean. Typically associated with above-average spring rainfall for Australia, particularly across eastern, central and northern regions, it can also mean cooler days, more tropical cyclones, and an earlier onset of the first rains of the wet season across the north. The last La Niña event occurred from 2010-2012 and resulted in widespread flooding in many parts of Australia associated with the record rainfalls. As eyes look to the skies ahead of storm season, farmers are encouraged to prepare their properties and infrastructure to mitigate any potential impacts of a severe weather event. More...
Queensland farmers begin their power saving stories
8 October 2020 | QFF
The Queensland Farmers' Federation (QFF) has reached a major milestone in the Energy Savers Plus Program Extension, with 100 per cent of farm energy audits now complete and many participants beginning their power saving stories. More...
Horticulture short on labour and short on solutions
30 September 2020 | Growcom
Growcom today welcomed two separate measures announced by the Federal Government designed to address the critical labour shortage facing the horticulture industry, but warned greater interventions were likely still required.

"It's a start but we'd like to see the Federal Government go further and faster," said Richard Shannon, Manager of Policy and Advocacy at Growcom. More...
Vanderfield, Hutcheon and Pearce to take over Chesterfield branches
7 October 2020 | Queensland Country Life
Big Queensland John Deere farm machinery group Vanderfield is growing even bigger with the purchase of 11 dealerships in the Chesterfield Australia network.

When the deal is finalised Vanderfield's parent company RDO Australia Group will own a franchise network employing more than 700 staff across 29 branches in Queensland and NSW. More...

World-first research into fungus benefits
9 October 2020 | Farm Online
Wheat crops infected by a fungus that is hostile to canola have been found to be protected against cereal diseases, according to research conducted by The University of Western Australia (UWA) and Huazhong Agricultural University in China. More...
Bundaberg bioHub open for business
2 October 2020 | Food & Drink Business
The Bundaberg bioHub has opened and is taking expressions of interest from prospective food, bioenergy and fertiliser industry tenants.

Bioenergy developer Utilitas Group and Bundaberg Regional Council acquired a redundant wastewater treatment plant to create an industrial plant that focuses on renewable natural gas (RNG), biome thane and hydrogen. More...
Lifeline's rural support in spotlight on World Mental Health Day
9 October 2020 | Queensland Country Life
On the eve of World Mental Health Day, on October 10, Nutrien Ag Solutions managing director Rob Clayton is highlighting the hidden challenges facing many rural communities.

Eight Australians die every day by suicide - more than double the national road toll. More...
Federal Budget funding must be implemented by next Queensland Parliament
7 October 2020 | QFF
The Queensland Farmers' Federation (QFF) has acknowledged the increased spending in the agriculture portfolio in the 2020-21 Federal Budget and urged the next Queensland Parliament to capitalise on the new funding opportunities that are ripe for the picking. More...
Budget focuses on farm worker shortage, water security and new farm equipment
8 October 2020 | QBC
The Federal Budget includes billions of dollars for water infrastructure, and an extended instant asset write-off to help rural Australia lead the country out of the COVID-19 recession. More...
Federal Budget 2020: Instant tax asset write-offs, tax cuts to benefit farmers
7 October 2020 | Farm Online
Sweeping tax cuts and instant asset write-offs for businesses of all sizes form the core of the government's immediate plan to lead the country's economic recovery.

The 2020/21 budget saw intended tax cuts brought forward from July 2022, and backdated to July this year. More...
Young people doing seasonal work will get Youth Allowance quicker
7 October 2020 | Farm Online
The government is using every social lever it can to encourage young Australians to take up seasonal work, as it attempts to tackle the ag industry's labour shortfall. More...

Week
Mill
Crush (t)
%CSS
Date
STD
Week
STD
7 Oct 2020
Mossman
521,831
4 Oct 2020
Tableland

460,829

14.71
14.24
6 Oct 2020
Mulgrave

811,089

12.71
11.93
6 Oct 2020
South Johnstone

826,322

12.54
12.18

2 Oct 2020

Tully

1,512,717

13.41
12.63
3 Oct 2020
Victoria

1,848,147

13.85
12.73
3 Oct 2020
Macknade

845,720

3 Oct 2020
Invicta

2,261,308

15.95
14.19
3 Oct 2020
Pioneer

1,047,070

15.89
14.66
3 Oct 2020
Kalamia

1,048,644

15.38
14.19
3 Oct 2020
Inkerman

1,097,114

15.70
14.44
3 Oct 2020
Proserpine

1,074,552

14.99
13.93
4 Oct 2020
Mackay

3,268,476

15.57
13.68
3 Oct 2020
Plane Creek

845,618

15.30
13.72
4 Oct 2020
Bundaberg

941,814

15.37
14.54
Isis
4 Oct 2020
Maryborough

381,182

14.73
14.13
Rocky Point
4 Oct 2020
Harwood

350,360

12.87
11.19
4 Oct 2020
Broadwater

431,100

13.15
11.74
4 Oct 2020
Condong

320,329

12.74
11.46
Weekly Rainfall Update
for 7 days to 9 am 6 October 2020
Rainfall Statistics
Week Ending 9 October 2020
 

Town
Oct
 YTD
 Mossman
 0.0
 1701.4
Mareeba 
 0.0

475.8

Cairns 
 0.6

1305.4

 
Gordonvale
0.6

1305.4

Innisfail
1.6

2344.1

Tully
3.8

3013.8

Ingham
2.3

1615.4

Ayr
0.8

1024.8

Proserpine
27.0

805.2

Mackay
2.2

1212.0

Bundaberg
0.0

499.8

Maryborough
0.2

711.2

Beenleigh
0.0

912.6

Murwillumbah

0.0

1460.6

Ballina
0.0

1665.6

Yamba
0.0

1426.0
Dry weather continues despite promised La Nina
5 October 2020 | Queensland Country Life
All the talk may be about rain producing La Nina conditions in the tropical Pacific Ocean, but October looks set to be a relatively dry month for Queensland.

Bureau of Meteorology modelling shows blue skies for much of the state for the next eight days, with the exception of some 1-5mm falls for the far south west and some coastal areas. More...
Heatwave Service activated to help communities prepare for severe heat
1 October 2020 | BoM
With the warmer months bringing a heightened risk of dangerous heatwaves across Australia, the Bureau of Meteorology has today activated its Heatwave Service to help communities and health agencies prepare for severe conditions.

The Bureau's Heatwave Service provides a series of forecast maps showing heatwave location and severity across Australia.

The service is activated in October each year and remains active well into autumn. More...
'Without them we'd be a lot worse off': Bush families have diligently recorded rainfall for more than 100 years
8 October 2020 | ABC
The bush families who volunteer to record Australia's rainfall are being recognised for being involved for more than 100 years. More...