ACFA E-Newsletter
4 December 2020
World events conspire to squeeze sugar profits from NSW milling co-operative
30 November 2020 | The Land
This year's annual general meeting of the NSW Sugar Milling Co-operative, held at Ballina on Friday, was a puritan affair thanks to COVID-19, with social distancing measures in place and no refreshments available of any kind - not even a cup of sweet tea. More...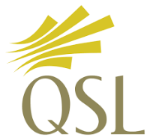 QSL Pool Prices, Shared Pool Values & Advances:
Threat of further Indian subsidies weighs on sugar price
30 November 2020 | Global Alliance for Sugar Trade Reform and Liberalisation
The Global Sugar Alliance has called on India to drop its controversial sugar subsidies, adhere to international trade rules, and meet the obligations and commitments it has made as part of its membership of the World Trade Organisation (WTO). More...
Australia's complaint against Indian sugar subsidies to be heard at World Trade Organisation
1 December 2020 | ABC
Two-and-a-half years after lodging a complaint to the World Trade Organisation (WTO) against India, Australian sugar cane growers will finally have their concerns heard in the international court.

The formal dispute against India was initiated by the Australian, Brazilian and Guatemalan governments in 2018, saying subsidies for Indian cane farmers caused a glut in the international market and led to a significant drop in global prices. More...

North Queensland sisters Jess and Emily Garland follow in dad's tracks as train drivers
30 November 2020 | ABC
Amid the high-vis, hard hats and machinery at the Plane Creek Sugar Mill in Sarina, south of Mackay, two young sisters are showing they're not afraid to get behind the controls of a sugarcane train.

It's all in the family for Jess and Emily Garland, who both got their locomotive driver's accreditation earlier this year, following in the footsteps of their dad, Ian, who's been at it for 20 years. More...

New TAFE course focuses on cane farm profitability
3 December 2020 | North Queensland Register
Canegrowers are being encouraged to participate in a TAFE Queensland course aimed at improving farm profitability.

The new course aims to develop the skills and understanding necessary for growers to make informed decisions about sugar pricing. More...
Final Crushing Update for 2020
2 December 2020 | Wilmar Sugar
The last of Wilmar's mills crushed out on Sunday, bringing the 2020 season to a close. Oureight factories processed 14.93 million tonnes of cane to make 2.09 million tonnes of rawsugar. More...
Local Cairns family plans 162-unit retirement village for site of sugarcane farm
1 December 2020 | The Weekly Source
Plans have been submitted to develop the retirement village in Gordonvale, a small town approximately 25km south of central Cairns.

The plans were submitted by Gilvear Planning on behalf of the family of the late Rose Straguszi, a prominent Gordonvale resident who passed away late last year. More...
QFF underwhelmed by agricultural spending in State Budget
2 December 2020 | QFF
The Queensland Farmers' Federation (QFF) and industry members are underwhelmed by the 2020-21 State Budget noting there were no surprises, either positive or negative.

QFF CEO Dr Georgina Davis said that while the Queensland Government had delivered on its election commitments, this year's Budget was again a missed opportunity to address some critical competitiveness and productivity issues, and exciting growth opportunities for the sector, which would benefit all Queenslanders. More...

Industry responds to damaging pests
1 December 2020 | North Queensland Register
The horticulture industry has most recently been absorbing the news of the arrival in Australia of the serpentine leafminer.

First confirmed as present in Western Sydney in early November, it has since been detected in South East Queensland. More...
Marshall berates Littleproud over port biosecurity 'failures'
2 December 2020 | Farm Online
In a scathing letter, NSW Ag Minister Adam Marshall has accused the Federal Government of putting the livelihoods of NSW farmers at risk and threatening billions in farm production by slack biosecurity at the ports. More...
Getting Queenslanders back to work on the farm
4 December 2020 | Queensland Government
A program that encourages Queenslanders to fill short-term labour demands in agriculture, including incentive payments up to $1500 to help with travel and accommodation, has been expanded statewide. More...
Farm labour incentives failing and the result could be crops left unharvested
28 November 2020 | ABC
Attempts to encourage Australians who lost their jobs due to the coronavirus pandemic to take up farm work appear to be failing, despite cash incentives to help cover accommodation and the cost of moving to rural areas.

The nation's horticulture industry is projecting a shortfall of 26,000 fruit and vegetable pickers this harvest season due to the shutting of international borders that has kept many working holiday-makers locked out. More...

Australian fruit picker says farmers more shocked than welcoming despite labour shortage
1 December 2020 | ABC
Australian fruit picker Reilly Wilson works on a north Queensland farm but she says she's a rarity.

Ms Wilson says some employers are still hesitant to employ Australian residents, despite an ongoing national labour shortage.

Ms Wilson said she made the decision to relocate from Brisbane to Ayr, south of Townsville, as the pandemic gripped Australia's largest cities in early 2020. More...

'Farm, environment disaster if glyphosate banned'
28 November 2020 | The Land
One of Australia's leading ecologists has warned of a biodiversity disaster if there is any move to ban the herbicide glysophate, currently under a legislative cloud overseas.
There would be increased erosion on farms, and weeds would get out of control causing the loss of habitat to native flora and fauna, a report found. More...
'Severely threatened and deteriorating': global authority on nature lists the Great Barrier Reef as critical
3 December 2020 | The Conversation
The Great Barrier Reef is now in "critical" condition and the health of four other Australian World Heritage properties has worsened, according to a sobering report just released by the International Union for Conservation of Nature (IUCN). More...
Healthy Reef, Healthy Environment, Healthy Economy
1 December 2020 | Queensland Government
$40 million will be invested in Budget 2020-21 to protect the Great Barrier Reef and other natural assets throughout the state by the Palaszczuk Government.

The landmark investments will protect our natural wonders while boosting Queensland tourism and related industries, supporting more than 200 jobs. More...
Week
Mill
Crush (t)
%CSS
Date
STD
Week
STD

3 Nov 2020



Mossman

647,984

13 Nov 2020

Tableland

596,801

14.37

27 Nov 2020
Mulgrave

1,290,338

13.23
12.24
29 Nov 2020
South Johnstone

1,424,235

12.62
12.35

27 Nov 2020

Tully

2,366,953

13.59
12.96
28 Nov 2020
Victoria

2,898,446

13.84
13.19
28 Nov 2020
Macknade

1,351,953

21 Nov 2020

Invicta

3,119,398



14.47

21 Nov 2020

Pioneer

1,549,191

14.79
14.90

21 Nov 2020

Kalamia

1,526,986

14.45
14.42

21 Nov 2020

Inkerman

1,583,502

15.30
14.73

14 Nov 2020

Proserpine

1,535,795

14.63
14.35
29 Nov 2020
Mackay

4,859,061

14.00
14.16

21 Nov 2020

Plane Creek

1,234,330



14.74
14.23

25 Oct 2020

Bundaberg

1,039,258

16.21
14.67
1 Dec 2020
Isis
808,815
15.18
14.81
18 Nov 2020
Maryborough

633,914

14.84
14.49
Rocky Point
29 Nov 2020
Harwood

551,313

12.68
11.87

22 Nov 2020

Broadwater

661,615

13.25
12.20
29 Nov 2020
Condong

511,083

12.33
11.60
Weekly Rainfall Update
for 7 days to 9 am 1 December 2020
Rainfall Statistics
Week Ending 4 December 2020
 

Town
Dec
 YTD
 Mossman
 2.6

1733.0

Mareeba 
0.0

480.4

Cairns 
2.2

1368.2

Gordonvale
2.2

1368.2

Innisfail
5.8

2512.0

Tully
3.0

3367.6

Ingham
0.0

1646.3

Ayr
0.0

1036.0

Proserpine
0.2

832.8

Mackay
0.0

1271.8

Bundaberg
0.0

523.2

Maryborough
0.0

755.6

Beenleigh
2.0

1036.1

Murwillumbah

0.6

1558.0

Ballina
0.6

1792.8

Yamba
3.2

1496.2
Wetter than average summer predicted
2 December 2020 | Farm Weekly
While harvest in Western Australia isn't even close to being finished, the Bureau of Meteorology (BoM) is already looking to 2021 and is predicting the State has at least a 55 per cent chance of getting above average summer rainfall, from January to March.

During that period, the odds of WA getting above average rainfall exceed the odds of below average, with the extra rain being driven by the affects of La Nina. More...

Extreme weather app to warn orchardists of storms, cyclones
4 December 2020 | North Queensland Register