ACFA E-Newsletter
26 June 2020
Concerns for Maryborough farmworker jobs as MSF Sugar moves to sell sugar cane farms
24 June 2020 | ABC
Twenty-four jobs could be lost as part of a deal by MSF Sugar to sell its land holdings in Maryborough, Queensland.
MSF Sugar, owned by Thai company Mitr Phol, entered talks with an Australian company to sell 5,367 hectares of land.
MSF Sugar Company Secretary Brad Egerton said it was too early to confirm whether jobs will be lost.
"The discussions between the parties have yet to give rise to the creation of a formal contract at this stage," Mr Edgerton said.

"Once the terms of sale have been agreed, assuming the sale proceeds, MSF Sugar will be better placed to confirm the extent of any job losses that would ensue," he said.
Officials met with farm workers yesterday about redundancies. More...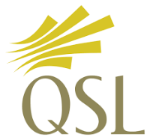 QSL Pool Prices, Shared Pool Values & Advances:
2020 QSL Grower Rep Member Elections
26 June 2020 | QSL
Nominations for the 2020 QSL Grower Representative Member elections closed on Friday 12 June 2020. In eight milling regions the number of nominations received was equal to the number of available positions, and as such, those candidates have been appointed and an election is not required. More...
Voting papers are available via the links below:
For further information about the 2020 QSL Grower Representative Member election process, please contact your local QSL representative.

Cutting water and electricity costs on Burdekin cane farm
24 June 2020 | North Queensland Register
A Burdekin cane grower used technology to significantly reduce his water usage and in turn-electricity costs in a move that's paying dividends.
Leon Franchina's efforts to improve the efficiency of irrigation water has seen his water usage reduce by 140 megalitres a year and cut pumping costs by a third. More...
Sugarcane regions urged to look at producing bioplastics, but viability a concern
22 June 2020 | ABC
As Queensland cane farmers and mills grapple with low sugar prices, a North Queensland politician has renewed calls for the industry to diversify by manufacturing bioplastics.
Bioplastics are made from plant-based materials and are appealing as eco-friendly wrapping due to their ability to break down. More...

Industry Leaders Collaborate to Promote Sugarcane Imidacloprid Stewardship Program
Bayer
The program aims to encourage the correct placement of imidacloprid in the field to ensure maximum performance against cane grubs, and the strategic use of the product to ensure longevity of the product. By getting these use aspects right, research trial data indicates that benefits may also flow to nearby waterways and the Great Barrier Reef. More...
Soil Health Key to Reducing Fertiliser Rates
2020 | WTSIP
Ask cane grower Robert Bonassi how he's slashed fertiliser rates without affecting yield and he has two words – soil health.
The third-generation farmer is focused on fallow crops, mill by-products and soil tests in his transition to cane that is less reliant on artificial fertilisers, and he says the journey has been both challenging and rewarding. More...
Cane farmers say Paradise Dam rebuild essential
24 June 2020 | Queensland Country Life
Cane farmers have again called on the Palaszczuk government to restore Paradise Dam back to its original 300,000 megalitre capacity rather than permanently reducing the dam's capacity by 57 per cent.Farmers say while community safety is paramount, they were concerned for the future of agriculture in the Bundaberg region. It's a view equally shared by fruit and vegetable growers. More...
Ban on toxic mercury looms in sugar cane farming, but Australia still has a way to go
22 June 2020 | The Conversation
Agritourism to build agriculture's potential and resilience
24 June 2020 | Queensland Country Life
The Queensland agriculture sector, its farmers and rural communities are no stranger to significant and continuing challenges. The current coronavirus pandemic is no different, affecting the agricultural workforce and supply chains. As the state turns now towards recovery, the Queensland Farmers' Federation has made an active contribution to the transition and transformation of the sector through membership of the Queensland Industry Recovery Alliance which has informed the state government's industry recovery package. The package includes funding for agritourism as well as other opportunities for diversification, which shows the government is listening. QFF has been calling for support for existing agritourism enterprises as well as development of new opportunities. This support will encourage more tourists (domestic and international, when permitted), to visit, stay longer and to spend more money in rural and regional Queensland while assisting farmers to diversify their income streams and resilience. More...
Winter crop prospects strong, says NAB
25 June 2020 | Farm Weekly
Following a positive start to the season with much of eastern Australia receiving above average rainfall, the outlook for the 2020-21 winter crop is expected to be average to above average, with a big upside if winter rainfall delivers. More...
Agriculture university degree fees reduced by 62 per cent
24 June 2020 | Farm Online
The cost of agriculture-related courses will be more than halved next year, as the government tries to encourage more students into the sector.
The federal government has announced changes to university fees, in an attempt to funnel students into specific degrees. More...
Cost of agriculture university courses to halve, NFF praises policy as 'commonsense'
23 June 2020 | ABC
The Federal Government recently announced that agriculture students would pay 62 per cent less for their degrees from next year, a move that the National Farmers Federation (NFF) said highlights the value of the agriculture sector. More...
Bayer settles thousands of Roundup cases in $15 billion pay-out
25 June 2020 | Farm Online
International crop protection giant Bayer has settled around 75 per cent of its law suits in the US regarding its glyphosate-based herbicide Roundup.
The German-based business plans to shell out up to an eye-watering $15.8 billion to resolve current and future litigation in the US.
However, Brett Begemann, chief operating officer of Bayer Crop Science, said the company maintained its position that glyphosate was safe to use. More...
Giant agchem name Syngenta gets bigger - Adama and China business absorbed
19 June 2020 | Farm Online
A big corporate restructure will bring Chinese-owned multinational farm chemical and technology giants Syngenta in Switzerland, Adama in Israel and Sinochem in China under one business business banner - the new Syngenta Group.
The group will be headquartered in Syngenta's existing base in Basel, Switzerland. More...
Using microfungi and melanin, this soil carbon startup just raised $6.9m in a round led by Li Ka-shing's VC
24 June 2020 | AFN
Based in Orange, New South Wales, Soil Carbon Co is seeking to solve two, related problems: too much carbon dioxide in the air, and too little carbon in the ground. More...
Innovation in rainwater harvesting helps Cleve farmer get through dry times
20 June 2020 | ABC
When you aren't attached to mains water and the area you farm in isn't known for high rainfall, having to capture your own water is one of the only options.
But when the rain doesn't fall, there is nothing to capture, so you need a plan B. More...

New tech to maximise every water drop
25 June 2020 | Farm Weekly
Sensors and analytics will be combined to maximise every drop of irrigation water used to grow crops as part of a new partnership between CSIRO and the Queensland-based agtech company, Goanna Ag.
WaterWise is a CSIRO-developed technology and is the only water-use efficiency product for irrigated crops that measures crop water stress and predicts future water needs in real time. More...
Vertical farming lessons via YouTube helped take Peter Anderson's farming to new heights
25 June 2020 | ABC
Many people have learnt to bake sourdough or knit a beanie during the pandemic, but one central Queensland man has taken online learning to new heights.
When truck driver Peter Anderson decided to transform his 8-hectare property at Alton Downs into a multi-crop farm with hydroponics, aquaculture and vertical farming, he turned to social media. More...

Week
Mill
Crush (t)
%CSS
Date
STD
Week
STD


Mossman
21 Jun 2020
Tableland

25,929

13.15
13.74
21 Jun 2020
Mulgrave

5,894

8.94
8.94
South Johnstone
26 Jun 2020
Tully

154,260

11.18
11.07
Victoria
Macknade
20 Jun 2020
Invicta
120,230
11.85
11.90

20 Jun 2020

Pioneer
44,184
12.21
12.21

20 Jun 2020

Kalamia
74,616
13.35
12.30

20 Jun 2020

Inkerman
58,447
12.31
12.31
Proserpine
Mackay
Plane Creek
Bundaberg
Isis
Maryborough
Rocky Point
Harwood
Broadwater
Condong
Weekly Rainfall Update
for 7 days to 9 am 23 June 202
Rainfall Statistics
Week Ending 26 June 2020
 

Town
 Jun
 YTD
 Mossman
26.0 
 

1602.4

Mareeba 
4.2 

465.0

 
Cairns 
37.4 

1202.4

 
Gordonvale
37.4

1202.4

Innisfail
205.1

2296.0

Tully
152.2

2312.0

Ingham
23.9

1553.9

Ayr
1.0

958.4

Proserpine
10.0

695.2

Mackay
42.0

1121.0

Bundaberg
26.6

421.4

Maryborough
33.8

572.4

Beenleigh
50.7

784.0

Murwillumbah
96.4

1245.2

Ballina
80.4

1330.2

Yamba
67.6

1091.0
Winter climate outlook hard to predict with mixed signals
24 June 2020 | Farm Online
The clear climate signals being held up by long-term forecasters as signs of a wet winter earlier in the year have vanished with current readings painting a confusing picture.
However, while it has not been good news for farmers over the past month, in spite of some of the current indicators in both the Pacific and the Indian Ocean measuring closer to thresholds associated with drier than average conditions, most models are forecasting a wetter winter, with early predictions for spring also for better rain than normal. More...

Bureau watching for La Nina
23 June 2020 | Bureau of Meteorology
The Bureau of Meteorology has raised its El Nino-Southern Oscillation (ENSO) Outlook status to La Nina WATCH. While a La Nina is not a certainty, this means there is now around a 50% chance of one forming in 2020. This is double the normal likelihood of a La Nina occurring in any year. More...