ACFA E-Newsletter
20 November 2020
Bundaberg farmers say council rates rise too high, adding to crippling operating costs
19 November 2020 | ABC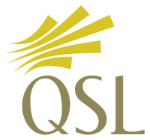 Weekly Update
QSL Pool Prices, Shared Pool Values & Advances:
In a landscape where the cost of farming is increasing, growers say they're struggling to cope with Bundaberg Regional Council's hefty rates rise.

Charles Grima, who has farmed sugarcane and sweet potatoes for decades, has had one of the area's highest increases in rates.

Previously his net half-yearly payment was $1,704 and now it's $5,771 — a rise of more than 238 per cent. More...

Fix needed for regional councils funding
18 November 2020 | Queensland Country Life
Despite significant challenges, from a protracted drought to rising input costs, burdensome government regulations and most recently, a global pandemic, the state's 24,000 farm businesses have continued to feed, clothe, and provide amenity to Queenslanders, Australians and many others around the world. However, farmers in the Bundaberg region have received little thanks for their continued hard work, instead receiving increases of up to 235 per cent, or as much as $30,000, in their rates notices this year. They were further dismayed when the Bundaberg Regional Council released its 2019-20 Annual Report which showed an operating surplus of $1.5 million. More...
AquaTill High Pressure Water Tillage System Update
20 November 2020 | SRA
SRA's Regional Coordinator for the Southern Region, James Ogden-Brown talks us through an update on AquaTill's performance in the Sugar Cane farming system. Watch here
There's a lot to celebrate this Ag Day
20 November 2020 | Queensland Country Life
As we celebrate National Agriculture Day and all the good that Aussie farmers do, this is also an opportune time to underline the importance and vital role that the industry plays in the life of our country.

Now in its fourth year, National Ag Day is a day for all of us to recognise the contributions farmers and regional communities make to our economy and social fabric. More...
Lack of labour leads to food insecurity
9 November 2020 | Growcom
Since the start of the pandemic the agriculture industry has been warning state and federal governments alike of a coming shortage of seasonal workers.

Now with the shortage becoming reality, and reports starting to trickle in of crops lost due to lack of labour, industry is now telling governments that things will get worse before they get better. More...
Statistics confirm: without irrigation in drought, we wouldn't eat
19 November 2020 | National Irrigator's Council
On-farm dams holding back water destined for Darling downstream communities, study suggests
19 November 2020 | ABC
Two former senior employees of the Murray-Darling Basin Authority have found there has been a 140 per cent increase in the volume of water harvested from floodplains and moved into on-farm storages in northern New South Wales since 1994. More...
Farmers feeling financially fine as coronavirus hits national mood
20 November 2020 | Farm Weekly
Farmers are one of the few groups to have experienced improved financial wellbeing since the onset of COVID-19 says new ANZ Banking Group research.

The research also revealed regional Australians had experienced a much smaller decline in their ability to meet financial commitments than their city cousins so far during the pandemic emergency. More...
Ag initiatives critical to recession-busting rebound for Australia
18 November 2020 | Queensland Country Life
The world's hunger for Australian food exports is shrinking as the coronavirus recession undermines global trade and exposes our relatively unsophisticated agricultural supply chains as a risk to the nation's economic recovery.
Global merchandise trade contracted more than 14 per cent between March and July and worldwide foreign investment activity is likely to sink 40pc this year as economic growth falls to minus 4.5pc. More...
Week
Mill
Crush (t)
%CSS
Date
STD
Week
STD

3 Nov 2020



Mossman

647,984

15 Nov 2020
Tableland

596,800

14.81
14.37
15 Nov 2020
Mulgrave

1,198,992

12.98
12.18
15 Nov 2020
South Johnstone

1,282,817

12.59
12.29
20 Nov 2020
Tully

2,257,597

13.72
12.93
14 Nov 2020
Victoria

2,657,681

13.88
13.12
14 Nov 2020
Macknade

1,224,580

14 Nov 2020
Invicta

3,119,398

14.78
14.47
14 Nov 2020
Pioneer

1,476,024

15.27
14.90
14 Nov 2020
Kalamia

1,489,462

14.67
14.42
14 Nov 2020
Inkerman

1,508,365

15.06
14.71
14 Nov 2020
Proserpine

1,535,795

14.63
14.35
15 Nov 2020
Mackay

4,419,327

14.67
14.16

14 Nov 2020

Plane Creek

1,185,950

15.00
14.21
25 Oct 2020
Bundaberg

1,039,258

16.21
14.67
11 Nov 2020
Isis

675,020

15.48
14.70
13 Nov 2020
Maryborough

610,241

15.09
14.48
Rocky Point
15 Nov 2020
Harwood

494,847

13.17
11.78
15 Nov 2020
Broadwater

637,184

13.03
12.16
15 Nov 2020
Condong

458,540

12.15
11.53
Weekly Rainfall Update
for 7 days to 9 am 17 November 2020
Rainfall Statistics
Week Ending 20 November 2020
 

Town
 Nov
 YTD
 Mossman
8.4

1710.6

 
Mareeba 
0.2 

480.2

Cairns 
7.6

1319.2

 
Gordonvale
7.6

1319.2

Innisfail
18.0

2466.8



Tully

19.0

3135.4

Ingham
8.6

1638.5

Ayr
0.2

1036.0

Proserpine
19.2

832.6

Mackay
29.0

1271.8

Bundaberg
0.6

522.8

Maryborough
8.8

755.6

Beenleigh
26.2

1034.0

Murwillumbah

6.7

1555.4

Ballina
37.2

1791.2

Yamba
419.6

1493.0
No excuses left say farmers as warming tops 1.4 degrees
13 November 2020 | Farmers For Climate Action
Farmers say the Federal Government has no alternative but to embrace a green recovery, amid news that Australia's temperatures have already warmed 1.44 degrees celsius since 1910.

Farmers for Climate Action Chair Charlie Prell said: "Every new report on climate change tends to be more dire than the last, and this new research from CSIRO and the Bureau of Meteorology is no exception. More...