ACFA E-Newsletter
8 May 2020
Farm Economic Analysis Tool (FEAT)
DAF
FEAT Online supersedes the Excel version and has additional features for greater usability and accessibility. FEAT Online is a free tool developed to assist Australian sugarcane growers with measuring farm profitability and planning. Users can identify the profitability of existing farming systems and determine economic impacts from proposed practice changes. The tool streamlines data entry, makes it easier to assess multiple scenarios, and is accessible through tablets or computers. Other features include assessing options and potential risks to guide decision-making and monitoring the impact of changes.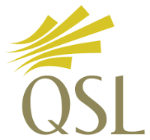 QSL Pool Prices, Shared Pool Values & Advances:
Tool to help sugarcane growers to measure farm profitability & planning
3 May 2020 | Newport
Agricultural economists at the Department of Agriculture and Fisheries have developed a new online tool that helps sugarcane growers to measure farm profitability and planning.
Minister for Agricultural Industry Development and Fisheries Mark Furner said the Farm Economic Analysis Tool (FEAT) streamlines data entry, allows growers to access regional scenarios and can be used on phones, tablets or computers. More...
HR licensing tests on hold in Queensland concerns growers
5 May 2020 | North Queensland Register
A haul-out driver shortage is threatening the productivity of the upcoming sugarcane harvest in North Queensland, with licence testing on hold due to the coronavirus crisis.
With the harvest due to start in late May, there are rising concerns there won't be enough drivers to assist with getting cane to the mills. More...
Fall armyworm is marching south
6 May 2020 | Farm Weekly
Fall armyworm has been making its way down the State, with moths detected in traps in Carnarvon last week, after originally being discovered in the Kimberley last month.
The pest specimens were discovered in Department of Primary Industries and Regional Development (DPIRD) pheromone traps located near a sweet corn crop. More...
QFF welcomes water price freeze
5 May 2020 | QFF
Queensland irrigators will see their water prices remain the same or fall and will not have to contribute to dam safety costs following continued advocacy by the Queensland Farmers' Federation (QFF) and industry members.
In response to the Queensland Competition Authority's (QCA) Rural Irrigation Price Investigation 2020-24 report, the state government today announced it would freeze irrigation prices for one year, pass on any price decreases and absorb dam safety costs for the next four years. More...
Water price freeze but government must work with industry for thaw
6 May 2020 | Queensland Country Life
Companies join forces for brighter regional future: Regional Australia Council 2031
4 May 2020 | Farm Online
Some of the nation's largest companies have joined forces, vowing to use their collective knowledge and influence to transform regional Australia.
Led by the think tank Regional Australia Institute (RAI), the group aims to drive the region's future through evidence-based policies. More...
Australian agribusiness: A quiet achiever in a troubled economy
6 May 2020 | Agribusiness Bulletin
Australia, along with the rest of the world, continues to struggle with the economic consequences of the spread of COVID-19. The disease (and its management) has had, and will continue to, impact across virtually all sectors of the economy. In this Agribusiness Bulletin we unpack the recent effect of COVID-19 on agribusiness in Australia, before turning to look at what the spread of the virus might mean for Australian agribusiness in the future. More...
Industry continues fight to restore Paradise Dam
7 May 2020 | Bundaberg Now
Bundaberg Region stakeholders say the State Government has under-estimated the economic value of Paradise Dam and should review the advice it's received.
Industry and local government representatives want the dam's capacity reinstated after necessary repairs are made. More...
Biofuel could blossom if govt gives industry fertile ground
5 May 2020 | Farm Online
Australia could see a bioenergy boom if the government gets its legislation right, industry advocates say.
The federal government believes the untapped energy source could play a big role in the nation's emissions reduction strategy, and has asked the Australian Renewable Energy Agency to develop a bioenergy strategy. More...
Nation's largest solar farm announced in renewable stimulus
7 May 2020 | Farm Online
The renewable energy industry could lead Australia out of the pandemic-induced economic crisis, as the Queensland government announces the nation's largest solar farm will be built in Darling Downs. More...
Energy savings add up for Queensland dairy farmers
5 May 2020 | North Queensland Register
The Queensland government's Energy Savers Plus Program Extension has been a long-running program designed to identify and to improve energy efficiencies on farm. QDO has been working alongside Queensland Farmers' Federation and member organisations such as Growcom and Canegrowers, over a 12-month period. More...
Weekly Rainfall Update
for 7 days to 9 am 5 May 2020
Rainfall Statistics
Week Ending 8 May 2020
 

Town
 May
 YTD
 Mossman
 27.0
 

1451.2

Mareeba 
0.2
 

421.8

Cairns 
20.2
 

961.2

Gordonvale
20.2

961.2

Innisfail
57.0

1646.1

Tully
51.8

1560.2

Ingham
3.4

1313.6

Ayr
0.0

896.8

Proserpine
1.8

595.0

Mackay
13.4

993.8

Bundaberg
1.0

381.0

Maryborough
1.6

504.2

Beenleigh
0.8
360.8

Murwillumbah

11.0

1111.0

Ballina
80.6

1099.6

Yamba
2.0

972.2
Perfect rain delivers a lifeline for outback farmers in Queensland's south-west
6 May 2020 | ABC
After years of drought, drenching rain in March has given farmers in Queensland's south-west a reprieve from paddocks of dust and destocking.
Record rains flooded the region's rivers, filled its channels and overflowed dams as arid floodplains became inland seas. More...