ACFA E-Newsletter
6 November 2020
Sugar season draws to a close in North Queensland
2 November 2020 | North Queensland Register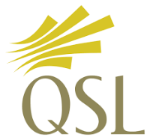 QSL Pool Prices, Shared Pool Values & Advances:
North Queensland's sugar season is drawing to a close with the first of Wilmar's eight mills expected to crush out next week.

Despite wet weather hampering the start of the harvest, mills in the region remain on track to crush the last of the season's cane by the end of November.

Wilmar general manager cane supply and grower relations Paul Giordani said the company had now processed more than 85 per cent of the estimated crop. More...

Irrigation boost for cane growers in Burdekin and Bundaberg
3 November 2020 | North Queensland Register
Irrigation innovation hubs are being established in key sugar cane growing regions in a bid to help farmers better manage their crops and increase profitability.

Cane growers in the Burdekin district are teaming up with researchers from the University of Southern Queensland with the aim to produce bigger yields through irrigation management. More...
Funding plea ahead of potential MSF Sugar Maryborough mill closure
30 October 2020 | Source
Sugar industry jobs in the Wide Bay Burnett region hang in the balance ahead of this weekend's state election with Labor failing to commit to a rescue package ahead of a potential mill closure.

MSF Sugar is considering closing their Maryborough mill after Rural Funds Management purchased 5409 hectares of their cane growing land in the district earlier this year, with a view to replanting with macadamia nuts. More...
Bundaberg Sugar makes plans to secure cane supply after Bingera Mill closure
6 November 2020 | ABC
Bundaberg Sugar Limited (BSL) is exploring how it can secure its future cane supply after closing Bingera Mill.
The mill, which has operated in the Bundaberg region for 135 years, shut down after this year's crush, leaving only the Millaquin Mill operational. More...

What about the other 20%?
4 November 2020 | CANEGROWERS Isis

The State Election has come to a close, Annastacia is back in power and the deadline for rural ratesbills is looming. All this on top of the news that Bingera Mill is closing, water security from ParadiseDam is now in limbo and the announcement by Bundaberg Regional Council CEO Steve Johnston thatcouncil has achieved an operating surplus of $1.5 million for the 2019-20 financial year. More...
Mossman Mill / The Year That Was
5 November 2020 | Douglas News Network
The Queensland Rural and Industry Development Authority have released details about a $250,000 grant awarded to CocoNutZ Australia who will commence their demonstration facility on the Mossman Mill site in 2021. This alternative ingredient for speciality soy sauce will most certainly provide a welcome boost for local sugar cane farmers when the food processing facility starts operating next to the Mossman Sugar Mill. More...
Farmers says Reef, water pricing still need to be addressed
3 November 2020 | Queensland Country Life
Farmers say the key issues of reef regulations and water pricing still need to be addressed.

In congratulating Premier Annastacia Palaszczuk and the ALP on their election win, CANEGROWERS chairman Paul Schembri said farmers were continuing to campaign for a policy environment in which the cane industry and regional communities could thrive and grow. More...


Farmers' eyes look to the skies this storm season
4 November 2020 | Queensland Country Life
Storm season is now under way in Queensland, recently ushered in by destructive hailstorms across the south-east of the state. Despite many farmers sustaining significant damage, agricultural insurance remains an under-developed risk management tool. With Queensland the most disaster impacted state in Australia, farmers are looking to better understand, develop and adopt risk management strategies to manage uncertainty, spread risk and maintain business viability. However, there is work to do for the new Queensland government to support initiatives for more affordable and relevant insurance products for the state's farmers. More...
Sunflower message spreads joy as thousands flock to Far North Queensland town
6 November 2020 | ABC
A Far North Queensland man says he was "completely gobsmacked" after his special message to the world was a big hit on social media, and attracted thousands of visitors to his property.

Frederick James decided to write the words "G'day world from Oz" in huge sunflower letters that could be seen from the sky at Innisfail, south of Cairns. More...

Precision Ag partners with Incitec Pivot lab for soil analysis
2 November 2020 | The Land
Incitec Pivot Fertilisers is teaming up with soil health data business Precision Agriculture, offering its Nutrient Advantage Laboratory services to the paddock nutrition advisory firm. More...
Enhanced Efficiency Fertilisers (EEFs)
Incitec Pivot Fertilisers
Technical Agronomist (Tropical Systems) Rob Dwyer explains how to effectively apply ENTEC and eNpower to get the most from Enhanced Efficiency Fertiliser (EEF) products for your crop.

Cool Soil carbon project gains momentum as partners join
4 November 2020 | The Land
The Cool Soil Initiative, a project designed to lower greenhouse gas emissions in agriculture, has received a further boost with the news major Australian food manufacturers Kellogg and the Manildra Group, together with Charles Sturt University and the Food Agility Cooperative Research Centre (CRC) have joined the group. More...
Traceability trial a "game changer" for industry | VIDEO
1 November 2020 | Farm Online
A $200,000 trial of traceability technology for citrus exports has seen more than 400,000kg of premium fruit traced and verified from Mildura orchards through to international retail markets. More...

NFF says RBA's new record low loan rate must be offered to ag, too
4 November 2020 | Farm Weekly
As Canberra tells borrowers to switch banks if their interest bills are not trimmed in the wake of official cash rates falling to near zero, the National Farmers Federation wants all finance deals to reflect the cuts - not just home loans. More...
New direction: Powders, purees deliver nutrition boost, reduce wastage
5 November 2020 | Queensland Country Life
Nutricious powder and puree products are being developed from surplus vegetables, increasing the value of what would be otherwise wasted food. More...
Week
Mill
Crush (t)
%CSS
Date
STD
Week
STD
3 Nov 2020
Mossman

647,984

1 Nov 2020
Tableland

557,933

15.02
14.32
1 Nov 2020
Mulgrave

1,073,043

12.66
12.07
1 Nov 2020
South Johnstone

1,135,936

12.70
12.25
30 Oct 2020
Tully

1,962,033

13.65
12.82
31 Oct 2020
Victoria

2,403,470

13.75
13.02
31 Oct 2020
Macknade

1,094,944

31 Oct 2020
Invicta

2,830,368

14.62
14.43

31 Oct 2020

Pioneer

1,336,039

14.43
14.88

31 Oct 2020

Kalamia

1,342,110

14.50
14.38

31 Oct 2020

Inkerman

1,374,919

15.19
14.66
31 Oct 2020
Proserpine

1,403,650

15.45
14.27
1 Nov 2020
Mackay

4,100,903

15.41
14.08
31 Oct 2020
Plane Creek

1,083,059

15.11
14.12
25 Oct 2020
Bundaberg

1,039,258

16.21
14.67
7 Nov 2020
Isis

621,280

15.51
14.63
1 Nov 2020
Maryborough

529,491

15.07
14.40
Rocky Point
1 Nov 2020
Harwood

440,158

12.34
11.64
1 Nov 2020
Broadwater

567,585

12.54
12.04
1 Nov 2020
Condong

409,584

11.82
11.44
Weekly Rainfall Update
for 7 days to 9 am 3 November 2020
Rainfall Statistics
Week Ending 6 November 2020
 

Town
Nov
 YTD
 Mossman
0.0

1702.2

 
Mareeba 
 0.0

480.0

Cairns 
1.2 

1312.8

Gordonvale
1.2

1312.8

Innisfail
4.6

3121.0

Tully
4.6

3121.0

Ingham
0.1

1630.0

Ayr
0.0

1035.8

Proserpine
3.0

816.4

Mackay
0.0

1242.8

Bundaberg
0.0

522.2

Maryborough
6.6

753.4

Beenleigh
25.6

1033.4

Murwillumbah

6.1

1554.8

Ballina
8.0

1762.4

Yamba
11.6

1485.0
Spring rain: November remains a dry argument
5 November 2020 | Queensland Country Life
The Bureau of Meteorology has backed off further in it's modeling, suggesting decent rain is still some way off for Queensland.

Mapping issued today (Thursday) shows while rain can be expected in parts of Central Queensland on Saturday, and cumulative falls will scarcely wet the bottom of the rain gauge. More...