ACFA E-Newsletter
25 September 2020
SRA to build industry knowledge on interactions between on-farm practice and water quality in the Central Region
19 September 2020 | SRA
Sugarcane growers in the Mackay and Plane Creek areas of Central Queensland will have the opportunity to gain a clearer understanding of the complex relationship between farming systems and water quality, through a new project that is about to commence.

This new project is led by Sugar Research Australia (SRA) and is an addition to SRA's work on the "Cane to Creek" series of projects, bringing this work to multiple sub-catchments in the Central Region.

Regional Coordinator for the Central Region, Phil Ross, said that the Mackay-Whitsunday Cane to Creek project would work closely with productivity services organisations, Farmacist, and growers on adaptive learning through demonstration sites.
"Through Cane to Creek in several other regions, SRA has worked hand-in-glove with growers to look at locally-specific issues that are relevant to them," Mr Ross said. More...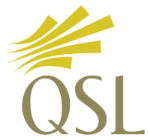 QSL Pool Prices, Shared Pool Values & Advances:
Poll pressure on Science Chief over scientific duel on Great Barrier Reef
23 September 2020 | PCGO & Dr Peter Ridd
Farmers facing a rising tide of red tape based on the Reef Regulations Amendment Act2019 are demanding the Australian Institute of Marine Science (AIMS) step up for a head-to-head debate on its home turf of Townsville, North Queensland.

They have taken the unprecedented step of taking to the local airways to ask the community to join the call by voting in an online poll. More...
Farmers United fight for science sense
22 September 2020 | Queensland Contry Life
Battle-lines are being drawn in North Queensland ahead of the state election with farmers launching a grassroots campaign to force agriculture into the spotlight.

Cattle and cane farmers from the Burdekin to the Tablelands have banded together to form Farmers United, as they seek political commitments to repeal legislation they say is damaging agriculture. More...

ASMC seek Gvt commitment on irrigation water charges
23 September 2020 | ASMC
The Australian Sugar Milling Council (ASMC) left a meeting with the Queensland Government this week remaining optimistic that political consensus for irrigation water price cuts can be achieved to boost regional Queensland's COVID-19 recovery.

The LNP and Katter Australia Party have made policy commitments ahead of the election to cut irrigation water charges by almost 20% and 25% respectively. A water price cut would boost productivity and provide an economic stimulus for communities that rely heavily on the sugar industry. More...
Queensland cane growers are calling for cuts to irrigation tariffs | North Queensland Register

Sugarcane waste-based durable packaging is plastic-free and compostable
23 September 2020 | Foodmag
The amount of plastic waste flowing into the ocean could triple by 2040 as part of the estimated 1.3 billion tons predicted to choke our already strained ecosystem, killing marine life and polluting the land. A recent UK investigation found that microscopic, potentially dangerous plastic particles have become "part of the air we breathe". But companies and governments can reduce plastic production in time, a new study indicates.
W-Cycle, an Israeli foodTech startup has developed SupraPulp, plastic-free packaging made of sugarcane waste that is compostable, safe, and yet durable enough to be used for greasy, wet, or hot food. Packaged food with SupraPulp can be frozen and heated with either an oven, convection oven, steam cooker or microwave. More...
Farming noise and environmental nuisance in Queensland
23 September 2020 | QFF
As Queensland's population continues to increase, urban sprawl/encroachment continues to impact upon not only the amount of land available to carry out agricultural actives, but the carrying out of the activities themselves. As more and more land is redeveloped for residential purposes, complaints directed at existing farming uses are increasing. In particular, complaints about the adverse impact of noise are increasing and they are affecting farmers' ability to effectively farm their land. More...
Guideline published for transfer of petroleum infrastructure to landholders
17 September 2020 | QFF
A new guideline has been released to help facilitate the transfer of infrastructure from petroleum activities like bores, access tracks, small dams, fences and sheds to landholders.

The Department of Environment and Science has acknowledged and thanked the Australian Petroleum Production and Exploration Association (APPEA), AgForce and the Queensland Farmers' Federation (QFF) for working with the department to help ensure that the process for transferring infrastructure and subsequent guidance material meets the needs of industry, landowners and the department. Thanks also goes to the Queensland Resources Council for their contributions. More...

Digital tech hub to help regional Aussies get connected
22 September 2020 | Queensland Country Life
The National Farmers' Federation will develop and operate a new regional digital technology hub, which will be a one-stop-shop for regional residents and businesses looking to expand their digital capabilities.

The hub will provide free information for people looking to find the right telecommunication solutions for their homes and businesses, including how to use different technologies and how to trouble-shoot issues. More...

New campaign highlights role of ag in COVID recovery
21 September 2020 | Farm Online
Six farmers are the faces of a new initiative by the National Farmers' Federation to highlight the important role of agriculture and the bush in Australia's COVID-19 recovery.


"During these challenging times, the importance of locally-grown, fresh, healthy and safe produce has come into sharp focus," NFF President Fiona Simson said. More...
NAB says farmers poised to capitalise on improving ag prospects
21 September 2020 | Farm Online
National Australia Bank says new equipment and vehicle purchases have been trending strongly among its farm sector customer base in recent months as producers take advantage of better seasonal conditions and prepare for a COVID-19 recovery. More...
Week
Mill
Crush (t)
%CSS
Date
STD
Week
STD
25 Sep 2020
Mossman
453,589
20 Sep 2020
Tableland

407,760

14.80
14.16
20 Sep 2020
Mulgrave

679,686

12.81
11.80
20 Sep 2020
South Johnstone

662,290

12.12
12.09
25 Sep 2020
Tully

1,405,928

13.40
12.57

19 Sep 2020

Victoria

1,568,134

13.91
12.54

19 Sep 2020

Macknade

714,830

19 Sep 2020

Invicta

1,962,854

15.32
13.97

19 Sep 2020

Pioneer

888,566

15.84
14.47

19 Sep 2020

Kalamia

904,477

15.29
14.03

19 Sep 2020

Inkerman

955,123

15.63
14.28
19 Sep 2020
Proserpine

890,251

14.65
13.76
20 Sep 2020
Mackay

2,833,846

14.86
13.43
19 Sep 2020
Plane Creek

724,610

14.79
13.50
19 Sep 2020
Bundaberg

790,456

14.99
14.41
18 Sep 2020
Isis

201,757

13.86
13.94
20 Sep 2020
Maryborough

293,424

14.49
14.01
Rocky Point
20 Sep 2020
Harwood
295.870
11.87
11.15

20 Sep 2020

Broadwater

357,395

12.15
11.48

20 Sep 2020

Condong

279,185

11.87
11.08
Weekly Rainfall Update
for 7 days to 9 am 22 September 2020
Rainfall Statistics
Week Ending 24 September 2020
 

Town
 Sep
 YTD
 Mossman
52.0 
 

1701.4

Mareeba 
1.4 
 

475.8

Cairns 
58.6 
 

1304.8

Gordonvale
58.6

1304.8

Innisfail
0.0

2344.1

Tully
162.8

3009.0

Ingham
33.6

1613.2

Ayr
0.0

1024.0

Proserpine
6.6

778.2

Mackay
12.4

1209.4

Bundaberg
18.8

499.8

Maryborough
51.2

711.0

Beenleigh
17.5

912.2

Murwillumbah

27.2

1460.6

Ballina
45.2

1665.0

Yamba
56.4

1424.6
La Nina called by American forecasters
20 September 2020 | Farm Online
Official American forecasters have declared a La Nina event in the Pacific Ocean.

The US-based National Oceanic and Atmospheric Administration (NOAA) has said a La Nina will take place this year after key criteria exceed thresholds. More...