ACFA E-Newsletter
13 November 2020
Food Processing Facility Major Boost for Mossman
6 November 2020 | Newsport
In a major boost for Mossman, an alternative ingredient for speciality soy sauce will provide a boost for local sugar cane farmers when a food processing facility starts operating next to the Mossman Sugar Mill.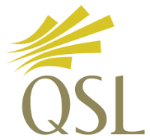 QSL Pool Prices, Shared Pool Values & Advances:
A report, published in the Queensland Rural and Industry Development Authority, states that a $250,000 grant has been awarded to CocoNutZ Australia, who will commence their demonstration facility on the Mossman Mill site in 2021.

CocoNutZ is a patented agricultural bio-manufacturing platform which seeks to diversify FNQ agriculture through producing a range of condiments using local sugar cane. More...
QSL sales unaffected
10 November 2020 | QSL
Australia's largest sugar marketer, Queensland Sugar Limited (QSL), believes any ban by China on Australian sugar exports would be a concerning development for the industry but was unlikely to negatively impact QSL growers' sugar returns.

QSL General Manager Marketing Mark Hampson said China was not traditionally a large market for QSL and no shipments were due to be loaded for China. More...
Death on North Queensland sugar cane farm
10 November 2020 | North Queensland Register
A company has been fined $150,000 after a worker was crushed to death while trying to repair a haul-out vehicle on a North Queensland sugar cane farm.

The man was working for Warland Brothers, a diesel mechanic repair and sugar cane harvesting business, when the incident happened on October 7, 2017. More...
This tableware made from sugarcane and bamboo breaks down in 60 days
12 November 2020 | Science Daily
Scientists have designed a set of 'green' tableware made from sugarcane and bamboo that doesn't sacrifice on convenience or functionality and could serve as a potential alternative to plastic cups and other disposable plastic containers, which can take as long as 450 years or require high temperatures to degrade. This non-toxic, eco-friendly material only takes 60 days to break down. More...
Roadmap launch paves the way for agritourism success
`` November 2020 | QFF
From the Big Pineapple and Melon Festival, to dairy farms and wineries, to providores and farm stay accommodation, regional and rural Queensland is awash with authentic agritourism experiences. Food, fibre and foliage experiences are being increasingly sought after as consumers desire to better understand where their produce comes from, learn how it is created and experience the environment where it is produced. Fast becoming an important sector of the Queensland economy and estimated to be worth around $5 billion to the state economy by 2030, agritourism is providing direct and indirect benefits to the state's agribusinesses and regional economies. More...
Due to COVID-19restrictions about holding events, the Coastal Farming Systems team at DAF have come up with a creative alternative to their annual field day.

They created a video to give their stakeholders a flavour of being at a real field day.
In the video, Neil Halpin, Coastal Farming Systems team leader, demonstrates how minimum tillage is possible on clay soils through the adoption of Precision Controlled Traffic Farming (PCTF) techniques.

"We have demonstrated minimum tillage on sandy soils very effectively, but until now many growers were wary of trying it on clay soils," said Neil.

"The secret to its success, is to ensure you have controlled traffic in place, as they go hand and hand. If you don't drive on the ground and compact it - you don't have to do as much tillage."

Neil is joined by grower Mark Pressler, Hillend Farms and Brian Robotham, SCAN Consulting in the video, which is hosted on Qld Agriculture YouTube, or here 'How to minimum till on clay soil'

Carbon farming can make profits
9 November 2020 | Farm Weekly
Farmers have been historically wary of carbon farming initiatives, concerned that they are not going to be profitable in their own right.

However, a carbon pricing expert is telling those in agricultural to take a look at the carbon trading space and to explore the opportunities. More...
Biosecurity system needs overhaul within 10 years to stay effective: CSIRO report
9 November 2020 | Farm Weekly
Australia's biosecurity system will struggle to meet future challenges, even with a tripling of investment over the next 10 years, a new CSIRO report says.

In 2020 alone, farmers have seen the arrival of army worms, outbreaks of bird flu and up to 20 new weeds discovered - not to mention COVID-19. More...

Farm jobs aplenty in North Queensland
11 November 2020 | North Queensland Register
A severe labour shortage is threatening to decimate the north's horticulture industry and send the cost of fresh fruit and vegetables skyrocketing.

Growers are increasingly concerned that a lack of willing workers, brought about by the coronavirus pandemic, will leave them unable to harvest their crops. More...
Workforce assistance a phone call away
Agriculture news: November 2020
A support network of industry-based agriculture workforce officers is available to all agribusinesses in Queensland.

QAWN officers can assist individuals and collectives in identifying and driving local solutions for both now and the long term. They can help you understand options and negotiate the complex web of services, as well link you to the most relevant services, information and examples of alternate approaches. More...

Find your local QAWN officer

Stability and strength in cabinet line-up
11 November 2020 | Queensland Government
Governor Paul de Jersey has formally invited Premier Annastacia Palaszczuk to form government.

It is the Premier's third term.

The Premier said the ministry reflects the importance of powering Queensland's economic recovery and the continued health response.

It also establishes a Minister for Hydrogen recognising the importance of this valuable new energy source and a Minister for Water.
The Premier said she expected her ministers to focus squarely on Queensland's economic recovery and providing the services all Queenslanders - including seniors and those in regional Queensland - need.

"Queenslanders expect us to get on with implementing our Economic Recovery Plan," the Premier said.

"They expect the roads, schools and hospitals we need and the jobs that go with building them.

"It is our job to get on with the job and that's exactly what we will do." More...
Week
Mill
Crush (t)
%CSS
Date
STD
Week
STD
3 Nov 2020
Mossman

647,984

8 Nov 2020
Tableland

584,237

15.26
14.37
8 Nov 2020
Mulgrave

1,133,580

13.12
12.13
8 Nov 2020
South Johnstone

1,211,773

12.54
12.27
13 Nov 2020
Tully

2,157,965

13.45
12.90
7 Nov 2020
Victoria

2,535,409

14.19
13.08
7 Nov 2020
Macknade

1,159,618

7 Nov 2020

Invicta

2,970,591

14.84
14.45

7 Nov 2020

Pioneer

1,402,373

15.04
14.89

7 Nov 2020

Kalamia

1,416,230

14.96
14.41

7 Nov 2020

Inkerman

1,449,148

15.29
14.69
7 Nov 2020
Proserpine

1,485,614

15.54
14.34
8 Nov 2020
Mackay

4,292,565

15.45
14.14
31 Oct 2020
Plane Creek

1,083,059

15.11
14.12

25 Oct 2020

Bundaberg

1,039,258

16.21
14.67
6 Nov 2020
Isis

675,020

15.48
14.70
8 Nov 2020
Maryborough

571,616

14.96
14.44
Rocky Point
8 Nov 2020
Harwood

468,353

12.54
11.70
8 Nov 2020
Broadwater

604,035

13.16
12.11
8 Nov 2020
Condong

437,159

13.31
11.50
Weekly Rainfall Update
for 7 days to 9 am 10 November 2020
Rainfall Statistics
Week Ending 13 November 2020
 

Town
Nov
 YTD
 Mossman
0.0 

1702.2

Mareeba 
0.0

480.0

Cairns 
1.8

1313.4

Gordonvale
1.8

1313.4

Innisfail

17.4

2466.2

Tully
19.0

3135.4

Ingham
8.6

1638.5

Ayr
0.0

1035.8

Proserpine
19.2

832.6

Mackay
25.2

1268.0

Bundaberg
0.0

522.2

Maryborough
7.0

753.8

Beenleigh
26.2

1034.0

Murwillumbah

6.7

1555.4

Ballina
37.0

1791.0

Yamba
16.0

1489.4
Rainfall may be up for 2021
12 November 2020 | Queensland Country Life
Climatic indicators are showing minimal change at present.

But what minor changes there are, they all point to an extension of the La Nina pattern in the Pacific - rather than the opposite.

It is now increasingly likely that this event will last into early autumn 2021 at least, providing eastern Australia with the best chance of a wet summer since 2011. More...

State of the Climate 2020 shows continued warming and increase in extreme weather events
13 November 2020 | BoM
Continued warming of Australia's climate, an increase in extreme fire weather and length of the fire season, declining rainfall in the southeast and southwest of the continent, and rising sea levels are some of the key trends detailed in the latest State of the Climate report, released today by the Bureau of Meteorology and CSIRO. More...