ACFA E-Newsletter
28 August 2020
Sustainable ag the key to unlocking multi-billion northern potential
26 August 2020 | Queensland Country Life
Australia punches well above its weight in so many categories.In my field of agriculture, for example, we produce three times as much food and fibre as we need.And this sustainable surplus is just one of the many gifts this magnificent land bestows upon us - an abundance of mineral resources, globally unique landscapes and cultures, and an ability to win at almost any sport (we won a Winter Olympic gold medal for goodness sake!).
And we are not even close to fulfilling our potential.Perhaps a result of being settled from the bottom up, Australia's northern half - the best bit in the humble opinion of this Townsville boy - continues to be undervalued.
More than half the size of Europe, Australia north of Gladstone is already the world's fifth-largest beef and sugar exporter, with 12 million cattle and 3000 sugarcane farms creating more than $3 billion each year. More...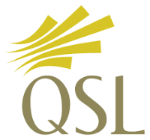 QSL Pool Prices, Shared Pool Values & Advances:
Biosecurity Webinar 3 - Insects and pests
25 August 2020 | SRA
Dr Kevin Powell presents our third webinar of this three part series on Biosecurity. Watch here
Sclerotial Sett Rot Disease
SRA
SRA has published a new information sheet on our website on a recently identified disease of sugarcane - sclerotial sett rot (SSR).
SSR was first identified in 2016 at the SRA Woodford Pathology Farm on sugarcane setts sent for disease resistance screening trials. Up until now, it has not been reported anywhere else in the world.
SSR affects sett germination and kills young plants, but it is unclear whether SSR is present in commercial sugarcane farming systems in Australia.
Information is currently being sought on whether SSR has been observed in commercial sugarcane crops in the Australian sugar industry.
Delivering smarter irrigation
28 August 2020 | Farm Online
Dairy Australia is partnering with the cotton, sugar, grain and rice industries in a project to deliver the benefits of new efficient water use technologies to Australian farmers.
Over half of dairy farmers nationally use irrigation and farms in some regions rely totally on irrigated water. 'Smart irrigation' can provide big efficiency benefits - the project aims to increase average farmer profits by $20,000-$40,000 annually. More...
Webinar: Engineering Sugarcane biomass for production of fuels and other bioproducts
SRA
Meeting future demands for renewable fuels and other bioproducts is dependent on the use of biomass feedstocks from highly productive crops such as sugarcane. However, the rigid and highly cross-linked cell wall impedes the efficient breakdown of biomass into fermentable sugars. Ms Hodgson-Kratky's PhD project is aimed at identifying the major biomass components affecting cell wall recalcitrance that can be genetically altered to develop new sugarcane varieties suitable for biomass production. Using a transcriptome analysis, they also identified genes underlying one of these key components. More...
QFF election plan to make agriculture number one
26 August 2020 | Queensland Country Life
We often hear about the value of Queensland's agriculture sector from governments, and for good reason given in 2019 we were a $16.99 billion industry despite the ongoing drought. We also often hear about how much of what our farmers produce is exported, helping the balance of payments and contributing to the state's economy at around $12 billion. Agriculture and the food supply chain also employ over 300,000 locals, or roughly one in seven Queenslanders, while many people enjoy its fresh, nutritious and safe produce. During the COVID-19 pandemic, the sector has ensured food security for Queenslanders and provided a sense of purpose and economic opportunity for many more. More...
Supermarkets in spotlight as Government orders review into treatment of farmers
26 August 2020 | ABC
The competition watchdog will consider whether supermarkets should face tougher regulations in their dealings with farmers who supply fresh produce such as milk, eggs, seafood, and meat. More...
Mystery seeds arrive at Australian addresses from Asia, prompting fears of biosecurity risk
26 August 2020 | ABC
Dozens of packets of mystery seeds from Asia have arrived at Australian addresses, prompting fears of a biosecurity breach that could wreak havoc on the environment and farm industries.

Authorities do not know who sent the seeds, or even what varieties the seeds are. More...

Queensland grants border exemptions for NSW agricultural workers
25 August 2020 | ABC
Farmers in Queensland and New South Wales will be allowed to cross the border under new exemptions announced at the weekend.

Under the direction of the Queensland Chief Health Officer (CHO), workers in the agribusiness or commercial fishing sector are now considered essential and eligible to apply for an exemption. More...

Queensland grandfather breaks Ekka show's record for growing giant pumpkin but has nowhere to show it thanks to coronavirus
28 August 2020 | ABC
Queensland man Geoff Frohloff has been in the giant produce game for 30 years and has inspired four generations of his family to get into the unusual hobby.

The 66-year-old grandfather holds the record for the biggest watermelon in the southern hemisphere and has taken out top prizes for his giant pumpkins for decades. More...

One Tasmanian's 54-year obsession to catalogue all of the world's edible plants to end malnutrition
22 August 2020 | ABC
When agricultural scientist Bruce French was teaching agriculture in Papua New Guinea, his students had a strong message for him.

They were sick of being taught about western plants and wanted to learn more about their native produce.

"I knew nothing about those, so I had to learn them," Mr French said. "And I just kept going. What about the next country, and the next country?"

In the five decades since, Mr French has created a database of more than 31,000 edible plants, which is almost every plant from every country on earth. More...

Smart Farms Small Grants open for big impact
24 August 2020 | R4A
Farmers, fishers and foresters can now apply for Australian Government funding of up to $100,000 to support their natural resource management efforts.
Minister for Agriculture, Drought and Emergency Management David Littleproud said applications for Round 4 of Smart Farms Small Grants were now open. More...
Workshops help businesses increase efficiency and compliance
24 August 2020 | North Queensland Register
Growcom continues to work extensively with the Queensland horticulture industry to ensure businesses are kept up to date and remain compliant with current Queensland legislation.

In our experience, most employers want to do the right thing, but complex regulations often lead to confusion about what is needed to remain compliant. More...
Week
Mill
Crush (t)
%CSS
Date
STD
Week
STD
23 Aug 2020
Mossman
308,006
23 Aug 2020
Tableland

309,084

14.34
13.96
23 Aug 2020
Mulgrave

498,658

12.30
11.41
23 Aug 2020
South Johnstone

471,214

12.70
11.85
21 Aug 2020
Tully

908,892

12.91
12.12
22 Aug 2020
Victoria

1,031,189

13.03
11.97
22 Aug 2020
Macknade

473,370

22 Aug 2020
Invicta

1,339,835

14.67
13.45
22 Aug 2020
Pioneer

580,254

14.90
13.91
22 Aug 2020
Kalamia

595,625

14.09
13.54
22 Aug 2020
Inkerman

639,515

14.69
13.82
23 Aug 2020
Proserpine

532,491

14.10
13.31
23 Aug 2020
Mackay

1,929,840

14.13
12.85
22 Aug 2020
Plane Creek

466,202

13.97
12.97
22 Aug 2020
Bundaberg

488,738

14.63
14.13
16 Aug 2020
Isis

201,757

14.12
13.86
23 Aug 2020
Maryborough

150,294

14.01
13.81
Rocky Point
23 Aug 2020
Harwood

199,673

11.85
10.70
23 Aug 2020
Broadwater

213,055

12.07
11.06
23 Aug 2020
Condong

198,615

11.54
10.69
Weekly Rainfall Update
for 7 days to 9 am 25 August 2020
Rainfall Statistics
Week Ending 28 August 2020
 

Town
 Aug
 YTD
 Mossman

3.8

 

1639.6

 
Mareeba 
9.0 

474.4

 
Cairns 
5.8 

1242.0

 
Gordonvale
5.8

1242.0

Innisfail
0.0

2344.1

Tully
54.4

2821.6

Ingham
4.2

1578.6

Ayr
2.8

1024.0

Proserpine
19.6

771.6

Mackay
33.0

1197.0

Bundaberg
35.4

481.0

Maryborough
24.4

659.8

Beenleigh
18.2

893.3

Murwillumbah

26.0

1433.4

Ballina
55.0

1619.8

Yamba
64.4
1368.2
Positive La Nina weather forecast draws cautious optimism from drought-stricken Queensland
28 August 2020 | ABC
After a patchy and late wet season in north-west Queensland, a cautious sense of optimism is starting to creep in with a higher than average rainfall forecast in the coming months. More...
Spring Outlook: wetter than average spring likely for most of Australia
27 August 2020 | BoM
The Bureau of Meteorology has released its 2020 Spring Outlook, showing much of Australia has a high likelihood of above average rainfall in the coming months.
The Outlook also shows daytime temperatures are likely to be average to below average throughout southern Australia and warmer than average in the north. More...