ACFA E-Newsletter
15 May 2020
New online toolbox for sugarcane nutrient management
13 May 2020 | SRA
Sugarcane growers have access to a new online toolbox to help make nutrient management easier.
The brand new SIX EASY STEPS toolbox is now available on the SRA website and is built on years of research into nutrient management in the Australian sugarcane industry by SRA and other industry service providers.
"The SIX EASY STEPS Toolbox packages this research into a suite of information products and interactive tools. It contains practical guidance for growers to refine nutrient management practices based on evidence from industry research projects and other funding programs," said Dr Barry Salter, SRA Executive Manager, Biosecurity and Production.
"These tools fit within steps five and six of the SIX EASY STEPS and will assist growers and advisors to develop nutrient management strategies that are specific to their farms."
By clicking online to visit the Toolbox, growers can also access tools that will help them with specific circumstances they face in their own districts and farms.
The Toolbox was developed with investment by SRA, the Queensland Department of Environment and Science and CANEGROWERS, and in collaboration with the University of Southern Queensland, University of Queensland and Farmacist.

The development was led by SRA Adoption Officer, Gavin Rodman, and Executive Manager for Biosecurity and Production, Barry Salter, with help from many other industry supporters. More...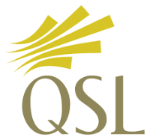 QSL Pool Prices, Shared Pool Values & Advances:
Sugar Research Australia and Sunshine Sugar hosted an Ag Info Webinar.
SRA Adoption Officer Jai Kaartinen-Price discusses legume biomassing on one of our Burdekin Soil Health Project sites with Tahlia Kinrade and Terry Granshaw from Burdekin Productivity Services.
SRA Adoption Officer Jai Kaartinen-Price and Dayle Fleischfresser from DAF discuss soil biology sampling in this short video.
Nominations now open for QSL Grower Representative Members
15 May 2020 | QSL
Queensland Sugar Limited (QSL) is calling on cane growers from across the state to consider nominating a local grower or putting their own name forward to become a QSL Grower Representative Member.
CEO Greg Beashel said QSL Grower Representative Members played an important role in representing the interests of growers throughout Queensland. More...

Spray rigs under spotlight
13 May 2020 | DAF
New technology is now available to growers in the north to help ensure spray nozzles are working as accurately and efficiently as possible .This technology is portable and diagnostic testing can be carried at a grower's property with results available immediately. More...
Sugarcane by-products: The future feed for animal production
11 May 2020 | All About Feed
With a global annual demand of over 1 billion metric tonnes of animal feed, the animal feed industry is always on the lookout for feed ingredients that are more cost-effective, nutritious and widely available. Queensland University of Technology researchers therefore examined bagasse and cane trash, 2 by-products from the sugarcane industry. This may offer significant benefits to livestock across the agricultural sector. More...
Ag industry bodies being charged for training resources they helped develop
12 May 2020 | Queensland Country Life
There is rising concern among Queensland agricultural industry groups that they are now expected to pay for access to training materials, much of it developed by themselves over the years.
Alongside that is a lack of current courses that industries such as sugarcane growers need to qualify their workforce for the season ahead. More...
Agriculture workforce challenges in the time of coronavirus
13 May 2020 | Queensland Country Life
In response to the COVID-19 pandemic, containment measures have been implemented to suppress the spread of the virus, some of which are affecting labour availability for the agriculture sector. Many of Queensland's fresh produce industries depend on the timely availability of skilled and semi-skilled seasonal workers, including Pacific Islanders and back-packers. So, the Queensland Farmers' Federation-led Rural Jobs and Skills Alliance is collaborating with the state government to determine the potential long-term impacts on workforce supply as changes in consumer demand and community distancing measures continue to be enforced. More...
Bega Cheese peanuts are big business in Bundaberg
14 May 2020 | Bundaberg Now
Peanuts are big business for Bega Cheese and the company is working with Bundaberg farmers to quadruple the local harvest in the next three to five years.
Australian-grown peanuts are in extremely short supply, so Bega is keen to work with local farmers to help increase production. More...
Farmers could play vital role in emerging bioenergy industry and help reduce emissions
13 May 2020 | ABC
The emerging bioenergy industry could play a fundamental role in Australian agriculture meeting its $100 billion value by 2030 and also help New South Wales achieve its target of zero net emissions by 2050.
As many farmers look to greener pastures after years of drought, researchers say planting native trees could set them up to fare better through the next big dry. More...

Want safe, affordable food? Reward those who produce it
15 May 2020 | Farm Online
The world is certainly a paradise for anyone looking for an issue to express an opinion about this week, but I want to take a different approach. More...
AgriFutures Rural Women's Award 2020 national announcement postponed due to coronavirus
11 May 2020 | Farm Online
AgriFutures Australia has decided to postpone the 2020 AgriFutures Rural Women's Award gala dinner and national announcement due to the uncertain environment with COVID-19 and the ongoing social distancing protocol that is in place. More...
Weekly Rainfall Update
for 7 days to 9 am 12 May 2020
Rainfall Statistics
Week Ending 15 May 2020
 

Town
 May
 YTD
 Mossman
49.5 
 

1473.7

Mareeba 
0.4 
 

422.0

Cairns 
23.0 
 

964.0

Gordonvale
23.0

964.0

Innisfail
93.8

1682.9

Tully
104.8

1613.2

Ingham
46.8

1357.0

Ayr
0.0

896.8

Proserpine
9.2

602.4

Mackay
26.0

1006.4

Bundaberg
2.8

382.8

Maryborough
1.6

504.2

Beenleigh
1.4

713.3

Murwillumbah

12.0

1112.0

Ballina
90.0

1109.0

Yamba
9.4

979.6
BoM says wetter winter likely for most of Australia
11 May 2020 | Queensland Country Life
May may be proving a fizzer in terms of rainfall, but the winter months are looking far more promising say weather forecasters.
According to the Bureau of Meteorogy, June to August are likely to be wetter than average for most of Australia (mostly 65-80 per cent chance, with higher chances across southeast and central Australia). More...