ACFA E-Newsletter
14 August 2020
Cane train collisions and near misses caught on camera
10 August 2020 | Queensland Country Life
A spate of cane train collisions and near misses has prompted Wilmar Sugar to issue a warning for people to take care around its railway network.

The sugar company released footage of a crash between a harvester and cane train that happened at Ingham in July to drill home the safety message. More...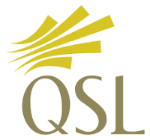 QSL Pool Prices, Shared Pool Values & Advances:
Biosecurity webinar 2 - Current sugarcane diseases and future threats
12 August 2020 | SRA
Dr Nicole Thompson presents our second webinar of this three part series on Biosecurity. Watch here
Scholarship to elevate rum fermentation process
11 August 2020 | Bundaberg Now
CQUniversity has partnered with Bundaberg Rum to offer a scholarship opportunity that aims to find a way to improve the rum fermentation process.
The two-year Masters Elevate Scholarship recipient will work alongside researchers from CQUniversity and industry-based personnel from Bundaberg Distillery.

Bundaberg Rum governance and compliance manager Ty McKeown said the Elevate scholarship was a cost-effective investment to solving a real-world problem.
Growing a career in agriculture
6 August 2020 | QFF
Tahlia Kinrade loved every minute of her time as a Trainee Extension Officer at Burdekin Productivity Services (BPS) through the Queensland Farmers Federation's (QFF)'s Agricultural Extension Work Placement Program. Contributing to BPS's goals of productivity, profitability, and sustainability for Queensland's largest sugarcane-growing region certainly kept her busy throughout the year-long graduate program. More...
Partnership paves way for new planting technology in Australian cane industry
10 August 2020 | Biofuels-News
New Energy Farms (NEF) and Sugar Research Australia (SRA) have entered into a license agreement to introduce the NEF CEEDS technology into the Australian sugarcane industry.
NEF is a crop technology company, established in 2010, to develop artificial seeds for crops that do not produce conventional seeds, such as sugarcane. More...
Rural debt rises as farmers look for finance
12 August 2020 | Queensland Country Life
Farm debt and rural finance options are consistent themes of discussion within agriculture. With debt funding continuing to be an important source of finance for on-farm investments and the maintenance of working capital, the relationship between the banks and agriculture has never been more entrenched. More...
Far North Queensland farmer cultivates easy to cut neon pumpkin variety from 'field of thousands'
11 August 2020 | ABC
A designer pumpkin, the first new variety to hit the Australian market in 20 years, promises to end an eternal kitchen struggle: cutting the notoriously impenetrable vegetable. More...
Robots won't replace workers in labour-intensive ag sector: CSIRO
13 August 2020 | Farm Online
Robots have been discussed as one way to fill the upcoming labour shortage facing the ag sector, however the head of the nation's leading science agency doesn't see them replacing man power anytime soon.

Labour-intensive ag industries, such as horticulture and shearing, are staring down the barrel of a massive workforce shortage, with the nation's border restrictions causing a rapid decline in the number of seasonal workers available. More...

Farmers are tapping into subscription model to sell farm fresh produce direct to consumers
13 August 2020 | ABC
While consumers are flocking to streaming services for their entertainment during the pandemic, some farmers are also hoping to capitalise on the trend. More...
CSIRO calls for towns who want to trial underground water bank
12 August 2020 | Queensland Country Life
Australia's leading science agency is looking for towns and communities who want to trial an underground water bank, where the precious resource can be stored for a not so rainy day.

The CSIRO's research indicates underground water banks could be part of the solution to the nation's water woes and used for everything for irrigation to town drinking water. More...

Farmers promised financial help to drought-proof their properties left out of pocket
14 August 2020 | ABC
Farmers believe they are owed millions of dollars through a Federal Government water infrastructure scheme, which was run by the states.

Last year, the On-Farm Emergency Water Infrastructure Rebate (EWIR) was extended to fruit, vegetable and nut growers making them eligible for a 25 per cent rebate if they paid to drought-proof their properties. More...

COVID compliance focus turns to horticulture
10 August 2020 | Queensland Country Life
There was a time we dared to think COVID-19 would blow over. What's quite clear now is that the disease is more persistent than nutgrass, with hopes of eradication about the same.

As we watch Victoria ratchet down the restrictions, including on regional areas, and slowly turn their COVID cases around, we understand there remains a lot at stake. More...
CSIRO sets sights on new 'Team Australia' missions program
12 August 2020 | CSIRO
CSIRO, Australia's national science agency, will work with the government, universities, industry and the community, on a new missions program to bolster Australia's COVID-19 recovery and build long term resilience. More...
Agriculture replaces fossil fuels as largest human source of sulfur in the environment
10 August 2020 | Science Daily
A new paper out today in Nature Geoscience identifies fertilizer and pesticide applications to croplands as the largest source of sulfur in the environment -- up to 10 times higher than the peak sulfur load seen in the second half of the 20th century, during the days of acid rain. More...
Week
Mill
Crush (t)
%CSS
Date
STD
Week
STD
9 Aug 2020
Mossman

229,756

12.01
11.45
9 Aug 2020
Tableland

261,463

14.43
13.88
9 Aug 2020
Mulgrave

375,480

11.56
11.18
9 Aug 2020
South Johnstone

317,358

11.87
11.57
7 Aug 2020
Tully

677,147

12.65
11.87
8 Aug 2020
Victoria

753,583

12.27
11.66
8 Aug 2020
Macknade

336,235

8 Aug 2020
Invicta

1,022,176

14.10
13.14
8 Aug 2020
Pioneer

423,063

14.47
13.55
8 Aug 2020
Kalamia

440,301

13.66
13.37
8 Aug 2020
Inkerman

470,135

14.37
13.54
8 Aug 2020
Proserpine

381,317

13.59
13.03
9 Aug 2020
Mackay

1,504,071

13.42
12.56
8 Aug 2020
Plane Creek

345,360

13.61
12.67
8 Aug 2020
Bundaberg

344,022

14.35
13.98
9 Aug 2020
Isis

158,909

14.02
13.97
9 Aug 2020
Maryborough

94,218

14.01
13.77
9 Aug 2020
Rocky Point

27,985

12.91
12.74
9 Aug 2020
Harwood

146,942

10.97
10.41
9 Aug 2020
Broadwater

171,821

11.45
10.80
9 Aug 2020
Condong

156,423

10.92
10.55
Weekly Rainfall Update
for 7 days to 9 am 11 August 2020
Rainfall Statistics
Week Ending 14 August 2020
 

Town
 Aug
 YTD
 Mossman
2.0 

1637.8

 
Mareeba 
 9.0

474.4

 
Cairns 
5.8 

1242.0

 
Gordonvale
5.8

1242.0

Innisfail
0.0

2344.1

Tully
54.2

2821.4

Ingham
4.2

1578.6

Ayr
2.8

1024.0

Proserpine
19.6

771.6

Mackay
32.4

1196.4

Bundaberg
34.2

479.8

Maryborough
21.2

656.6

Beenleigh
12.0

900.2

Murwillumbah

20.0

1427.4

Ballina
39.4

1604.2

Yamba
48.6
1352.4
Spring break: Eastern Australia set for wetter September to November
14 August 2020 | Queensland Country Life
Eastern Australia is shaping up for an excellent spring break with September to November likely to be wetter than average, according to the Bureau of Meteorology's latest three month outlook.

BOM mapping shows much of Queensland and large parts of NSW, South Australia and Victoria having an 80 per cent chance of receiving above average rain during spring. More...

Rain offers late help for Queensland farmers
10 August 2020 | Queensland Country Life
Belated winter rainfall offered a late reprieve for Queensland grain farmers last week. It's a bittersweet rain for some where dry weather in June and July already robbed them of significant yield potential but the late rains will help farmers ensure they harvest crops. More...