ACFA E-Newsletter
19 June 2020
Coronavirus closures send Burdekin's sugar cane harvest festival and first fire online
19 June 2020 | ABC
The Burdekin's three-day cane harvest festival, Sweet Days Hot Nights, will be moved online and instead become three weeks of "virtual" events.
The festival usually marks the start of the cane crushing season with events like a community dinner in front of the first cane fire of the season.

This year the shire is streaming one event or performance each night on their social media pages.
Burdekin Shire Mayor Lyn McLaughlin said there may be some positives out of the move to online events. More...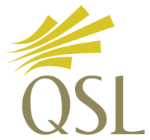 QSL Pool Prices, Shared Pool Values & Advances:
More rain delays for North Queensland's sugar harvest
15 June 2020 | North Queensland Register
Widespread wet weather has again disrupted the sugar cane harvest in North Queensland with operations at Tully, the Herbert and Burdekin all impacted by the weekend rain.
Tully Sugar's mill fired up for the season last Tuesday, but was operational for only four days before cane supplies dried up. More...
Growing agave in North Queensland is more than making tequila
19 June 2020 | Source
The plant responsible for tequila could have endless possibilities in Australia, according to an agronomist behind the country's largest planned commercial agave farm.


More than 1 million plants are currently being planted on a farm south of Bowen, in north Queensland, to supply a Melbourne-based distillery to make agave spirit. More...

Sugar Crush Season
16 June 2020 | WIN News Cairns
It was a sweet day for the new owners of Mossman Mill, launching their first full crushing season.Far Northern Milling is owned by growers, full of optimism about the crush ahead; hoping to get through more than 700 000 tonnes in 19 weeks. Watch video
ABARES tips ag values creeping to $61b after rain, but exports slip
17 June 2020 | Farm Online
Thanks to rain Australia's agricultural production is rising in value again, defying the global economic slowdown caused by coronavirus and an expected surplus of farm products on export markets.
But farm export values are set to fall to $44.4 billion in 2020-21 as global economies weaken and less meat is sent offshore. More...
NSW set to lead the surge as national winter crop production to rebound
14 June 2020 | Farm Online
The national crop forecaster the Australian Bureau of Agricultural and Resource Economics and Sciences (ABARES) is predicting a massive spike in winter crop plantings in NSW will spearhead Australia's winter crop to a whopping 53 per cent year on year increase. More...
Cotton crop the smallest in 40 years, but tough times forge innovative new generation of growers
17 June 2020 | ABC
Australia's cotton crop will be the smallest in 40 years after prolonged drought in New South Wales and Queensland.
It will compound the pain already being felt in surrounding regional economies, but the tough times are also forging a new generation of growers determined to change negative perceptions of the industry. More...

Australian-grown black rice could deliver a high value niche crop for farmers
18 June 2020 | ABC
Black rice is widely promoted as a superfood, and new research hopes to determine if it can provide a niche market for Australian growers.
Southern Cross University scientists have begun research to try to discover if black rice is suitable for growing in the local environment. More...

Quad bike panic buying seen in outback Australia as manufacturers prepare to withdraw
17 June 2020 | ABC
Motorbike retailers in outback Queensland are struggling to source quad bikes as consumers stock up before new regulations come in next year.
The changes will force the manufacturers to make bikes with a wide wheelbase, to stop them tipping, and a pole on the back to stop them rolling all the way over. More...

Huge locust swarms are threatening food security, but drones could help stop them
18 June 2020 | The Conversation
In recent months, food security concerns have emerged for nations across Africa, Asia and the Middle East, as swarms of desert locusts wreak havoc on crops.While the same level of damage isn't currently being felt in Australia, the threat of infestations extends to us too. But drone technology is offering up solutions. More...
Fertiliser giant Yara aims to decarbonise food production with green hydrogen trial in Pilbara
19 June 2020 | ABC
One of the world's biggest fertiliser manufacturers is aiming to decouple the link between food production and carbon emissions through a landmark trial in Western Australia.

Norwegian fertiliser giant Yara wants to build a pilot project at its facility in WA's Pilbara region to produce ammonia using renewable energy rather than fossil fuels. More...

Fart-powered piggery saves more than half a mill on the electricity bill
19 June 2020 | ABC
A central Queensland pig farm is saving hundreds of thousands of dollars a year by converting animal waste and stomach contents to electricity.
BettaPork in Biloela generates enough electricity to power 140 homes by using the liquid waste from its 16,000 pigs and paunch from Teys Australia's Biloela meatworks. More...

Better distribution of energy to be explored via microgrids
17 June 2020 | Queensland Country Life
Rather than farmers exporting power and then buying it back down the line, it's hoped a federal government grant to the Queensland Farmers Federation to look at the flow-on benefits of microgrids for irrigated agriculture will find ways to better distribute energy resources within networks, and save money. More...
Weekly Rainfall Update
for 7 days to 9 am 16 June 2020
Rainfall Statistics
Week Ending DD Month YYYY
 

Town
Jun
 YTD
 Mossman
21.4

1597.8

 
Mareeba 
4.0 

464.8

 
Cairns 
32.6

1197.6

Gordonvale
32.6

1197.6

Innisfail
158.8

2249.7

Tully
134.2

2294.0

Ingham
22.6

1552.6

Ayr
1.0

958.4

Proserpine
9.6

694.8

Mackay
38.2

1117.2

Bundaberg
24.2

419.0

Maryborough
29.6

568.2

Beenleigh
39.2

772.5

Murwillumbah
92.8

1241.6

Ballina
60.6

1310.4

Yamba
60.6

1084.0
Winter rain in North Queensland
15 June 2020 | North Queensland Register
Winter rain across North Queensland has been a blessing for inland graziers while at the same time hampering the annual sugar cane harvest.
The Bureau of Meteorology forecasts more rain is set to continue across the region throughout the region this week, though it will be patchy. More...
BOM weather mapping shows little immediate follow up rain
19 June 2020 | Queensland Country Life
Computer modeling produced by the Australia's official weather forecaster, the Bureau of Meteorology, shows only very light rain from the middle of next week.

In a forecast sure to disappoint many grain growers, the eight day outlook generated on June 19 shows just 1mm falling across much of the south east section of Queensland (see map above).