ACFA E-Newsletter
7 August 2020
RFM buys MSF Sugar's Maryborough cane land for $81.1 million
3 August 2020 | Queensland Country Life
RURAL Funds Management has emerged as the buyer of 5409 hectares (13,366 acres) of farmland around Maryborough, owned by Thai-owned company MSF Sugar.
In a statement issued to the ASX today, RFM (ASX: RFF) said it had contracted to buy the farmland, plant and equipment and 8060 megalitres of water for $81.1 million.
The contract is expected to be settled in October.
The deal puts the longer future of the Maryborough sugar mill and its 90 farmer supplies under a cloud, as a significant amount of the land will be converted to macadamias.

"RFM intends to progressively convert the farms to approximately 2200ha of macadamia orchards, with a substantial portion of the remaining area able to be used for cropping," the statement to the ASX reads. More...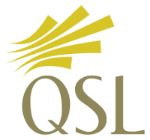 QSL Pool Prices, Shared Pool Values & Advances:
Cane farm losses expected from macadamia takeover in sugar town Maryborough
4 August 2020 | ABC
More than 5,000 hectares of sugarcane farmland in Maryborough will be converted into a macadamia orchard and space for other crops.

It has been revealed that Rural Funds Management (RFM), a specialist agricultural fund manager with 1,500 investors, entered a deal to buy MSF Sugar's land holdings with plant equipment and water entitlements for $81.1 million. More...

Farmers launch class action over failed Paradise Dam
4 August 2020 | Queensland Country Life
Frustrated Bundaberg farmers are in the process of launching a class action against the Queensland Government over the failure of Paradise Dam.
Bundaberg lawyer Tom Marland, Marland Law, said the class action focused on the alleged negligent management of Paradise Dam and deceptive and misleading conduct by the Queensland Government. More...
Sugar crush reaches quarter-way milestone for Wilmar
7 August 2020 | North Queensland Register
Wilmar Sugar has reached a significant milestone for the 2020 crush having processed over a quarter of their estimated crop.

The company's eight mills have now processed 3.93 million tonnes of cane, out of the 15.07 million tonnes they expect to crush. More...
Fall armyworm fails to make top 10 on pest priority list
3 August 2020 | Farm Online
Although it continues to make headlines about its spread and potential impact on both the horticulture and grain industries, fall armyworm is ranked just 31 on Plant Health Australia's National Priority Plant Pests list for 2019.

The list was published within PHA's National Plant Biosecurity Status Report for 2019, released last month, bringing together contributions from more than 100 government, industry and research organisations. More...

New and improved for 2021
7 August 2020 | QSL
QSL has released its pricing range for the 2021 Season, with a host of new features and products designed to give Queensland cane growers more pricing options and increased flexibility. More...
Business nous an essential skill for future agribusiness success and prosperity
7 August 2020 | Queensland Country Life
These days, it is not enough for our farmers to know their product and industry inside and out. To continue to grow and flourish in the Australian agribusiness environment of the future, they also need to be savvy, forward-thinking, and innovative businesspeople.

According to a new whitepaper from the Queensland University of Technology, The Agribusiness Sector in Australia, the outlook for the sector remains very strong, with indications that the Australian agriculture industry is firmly placed to weather the global downturn from the coronavirus pandemic better than other sectors and countries. More...
Post-Pandemic Brave New World Of Agriculture
30 July 2020 | Seed Today
Robots working in abattoirs, sky-high vertical farms, more gene-edited foods in our supermarkets and automated farming systems could all help guarantee food supply in the next pandemic. More...

Full bench of Federal Court rules controversial backpacker tax 'valid'
6 August 2020 | ABC
Decision-making tool to boost agriculture productivity
5 August 2020 | Queensland Country Life
The period to 2050 presents an unprecedented opportunity for growth in Australian agriculture, with Queensland the primary beneficiary. As the nation's leader in agricultural production, the state's farmers account for 94 per cent of Australia's sugar cane, 47pc of Australia's beef cattle herd, 34pc of Australia's cotton and 30pc of Australia's vegetables. With the global population expected to grow to 9 billion during this time, the planet will have to produce more in the next four decades than all farmers in history have harvested over the past 8000 years to feed, clothe and grow amenity for this increased number. Continued productivity growth and improved management of existing land and resources is key to meeting these demands. More...
Agricultural research and development corporations put under notice by ag minister
3 August 2020 | The Land
Government funded research and development corporations (RDCs) have been put on notice, with federal agriculture minister David Littleproud flagging a shake-up of the sector to create better efficiencies. More...
Good agricultural stewardship to be rewarded
4 August 2020 | Farm Weekly
Farmers will not just get a warm and fuzzy glow from good on-farm stewardship, such as belts of native vegetation regeneration or erosion prevention if federal agriculture minister David Littleproud gets his way.
Mr Littleproud outlined his ambition to implement a nationally and globally recognised accreditation standard which would allow farmers to target a premium in their marketing. More...

White Ribbon Australia working with the regions
29 July 2020 | QFF
Drought, bushfires and now a pandemic have placed ongoing pressure on the livelihoods and relationships of all Australians through a struggling economy, rapidly changing social restrictions and fear about the future. Farmers and their families can endure these challenges in a way urban inhabitants don't. For example, support services that are readily available in cities can be hours away or non-existent; the range of specialised expertise is smaller; and regional communications can be unreliable. More...
QFF has partnered with Bunnings which gives you the opportunity to join PowerPass! Farmers belonging to any of QFF's 20 industry members can now sign up for a Bunnings PowerPass card and account to receive QFF special pricing and other benefits here
Survey: Have your say on the intersection between mining and conservation
University of Tasmania


Researchers at University of Tasmania, Thorsteinn Cameron and Vanessa Adams, are hoping you could spend a few minutes sharing some of your experiences and opinions on the incentives offered for private land conservation.

In particular, we are interested in the provision of statutory protection from third party mining and other natural resource extraction, and how these factors may affect private land conservation participation.

To this end, we would greatly appreciate if you would answer a few questions. Full out survey here

The survey contains 18 questions and should only take about 15 minutes to complete. As a token of our appreciation we invite you to enter a prize draw for a $100 dollar Woolworths gift voucher. To enter the prize draw you will be prompted to enter your email address at the end of the survey.

The survey is anonymous and completely confidential. Your individual answers will not and cannot be linked with your name or property in any reports of the data. Your participation is voluntary and if you come to any question you prefer not to answer, you are welcome to skip it and go on to the next. Should you have any questions or comments, please contact Thorsteinn (thorsteinn.cameron@utas.edu.au) or Dr. Vanessa Adams, the study director (vm.adams@utas.edu.au).

Week
Mill
Crush (t)
%CSS
Date
STD
Week
STD
1 Aug 20200
Mossman

184,201

-
-
2 Aug 2020
Tableland

233,037

14.33
13.81
2 Aug 2020
Mulgrave

323,640

11.71
11.11
2 Aug 2020
South Johnstone

258,256

11.87
11.51
31 Jul 2020
Tully

591,894

12.44
11.76
1 Aug 2020
Victoria

619,649

12.19
11.52
1 Aug 2020
Macknade

263,738

1 Aug 2020
Invicta

877,032

14.12
12.98
1 Aug 2020
Pioneer

388,785

-
13.47
1 Aug 2020
Kalamia

399,565

-
13.34
1 Aug 2020
Inkerman

417,307

-
13.44
1 Aug 2020
Proserpine

309,716

13.33
12.90
2 Aug 2020
Mackay

1,341,009

13.41
12.46
1 Aug 2020
Plane Creek

301,590

13.57
12.53
1 Aug 2020
Bundaberg

273,405

14.17
13.88
31 Jul 2020
Isis

110,911

13.81
13.95
2 Aug 2020
Maryborough

43,629

13.69
13.53
26 Jul 2020
Rocky Point

8,417

12.76
12.50
2 Aug 2020
Harwood

116,571

10.37
10.26
2 Aug 2020
Broadwater

142,936

11.08
10.66
2 Aug 2020
Condong

138,000

12.04
10.51
Weekly Rainfall Update
for 7 days to 9 am 4 August 2020
Rainfall Statistics
Week Ending 7 August 2020
 

Town
 Aug
 YTD
 Mossman
1.8 
 

1637.6

Mareeba 
1.8 
 

467.2

Cairns 
 5.8

1242.0

Gordonvale
5.8

1242.0

Innisfail
0.0

2344.1

Tully
46.8

2814.0

Ingham
4.1

1578.5

Ayr
1.6

1022.8

Proserpine
5.0

757.0

Mackay
5.4

1169.6

Bundaberg
0.4

446.0

Maryborough
0.8

636.2

Beenleigh
1.0

889.2

Murwillumbah

0.0

1407.4

Ballina
4.4

1569.2

Yamba
1.8

1305.6
Finally, Qld's winter rain is on its way
3 August 2020 | Queensland Country Life
Finally, winter rain is on its way for a decent portion of Queensland.
The Bureau of Meteorology's eight day forecast for August 3 to 10 shows potentially good falls across much of southern Queensland, parts of the central Queensland, and along the coast. More...
State government dodges Rural Fire Brigade budget queries
4 August 2020 | Queensland Country Life
With one of Queensland's worst bushfire seasons still fresh in the memory, the state government's reluctance to outline its 2020-21 rural firefighting budget has sounded alarm bells with the opposition. More...
RCS Soil Solutions Workshop – Townsville QLD
RCS Australia
September 1 @ 8:45 am - 5:00 pm AEST

The latest in soil biology.

Join RCS to hear industry-leading information on soil biology and how you can reduce inputs while improving the production, health and value of your land. More...