ACFA E-Newsletter
20January 2020
Coronavirus (COVID-19) health alert
Due to the frequent and comprehensive news coverage of the COVID-19 pandemic, we expect that ACFA members and subscribers are well informed. The following information is from the Australian Government
Everyone must practise good hygiene to protect against infection and prevent the virus spreading. That includes:

good hygiene

self-isolation,and

social distancing
To help protect people most at risk, follow our (Government) advice on public gatherings and visits to vulnerable groups.
Symptoms include:
fever, coughing, sore throat, fatigue, and shortness of breath.
Coughing

Sore Throat

Fatigue, and

Shortness of Breath
If you have serious symptoms such as difficulty breathing, call 000 for urgent medical help.
When to get tested:
If you develop symptoms within 14 days of last contact with a confirmed case or of returning to Australia, you should seek medical attention. Your doctor will tell you if you need to get tested.

If you're concerned call the Coronavirus Health Information Line for advice. If you require translating or interpreting services, call 131 450.Call this line if you are seeking information on coronavirus (COVID-19). The line operates 24 hours a day, seven days a week.1800 020 080

See more information in the Novel Coronavirus (COVID-19) section below.
Fall armyworm update
20 March 2020 | Biosecurity Queensland
The exotic pest fall armyworm (Spodoptera frugiperda) has been detected in Bowen.
This is not unexpected as fall armyworm is highly mobile and can fly long distances with suitable weather conditions.
This latest detection brings to eight the number of confirmed samples of fall armyworm on the Australian mainland since the initial detection at Bamaga in February 2020.
The department is working with industry to find ways to address the threat posed by the fall armyworm moth and its larvae to Queensland's agriculture industry.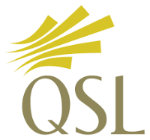 QSL Pool Prices, Shared Pool Values & Advances:
Growers should have on-farm biosecurity measures to protect their crops from pests and diseases. More information is available at farmbiosecurity.com.au or biosecurity.qld.gov.au.
Producers who think that they may have come across fall armyworm are strongly encouraged to photograph and report suspect sightings to the Department of Agriculture and Fisheries on 13 25 23 or to their local biosecurity officer or extension officer.
More information, including the impacts and management advice for key crops, visit business.qld.gov.au/fallarmyworm.

Spoonful of sugar helps...
20 March 2020 | Queensland Country Life
Northern NSW sugar milling and refining joint venture, Sunshine Sugar, and medical nutrition company, MediKane, have teamed up to use sugarcane fibre in medicinal treatments. More...
Cane growers in North Queensland work to protect the Great Barrier Reef
18 March 2020 | North Queensland Register
Sixteen cane growers on the Burdekin have dramatically reduced the amount of nitrogen fertiliser applied to their crops without effecting their yield.

The growers, who took part in a three-year program to reduce nitrogen use and run-off to the reef with NQ Dry Tropics, will receive their first report cards from the trial. More...
CANEGROWERS disputes sense of AgForce move into cane
12 March 2020 | CANEGROWERS
Queensland's sugarcane growers' organisation is disappointed AgForce is considering adding a new commodity group to its organisation to represent the industry. More...
Celebrating Smartcane BMP's first 500
16 March 2020 | CANEGROWERS
Queensland's sugarcane industry is celebrating the first 500 cane farming businesses accredited in the industry voluntary best management practice program Smartcane BMP. More...
Call to integrate post-virus rebuild with land and climate repair
16 March 2020 | Farm Online
COVID-19 stimulus and budget initiatives should align with investment and policies working on land, climate and economic repair, the Carbon Market Institute says. More...
Smart Farming Partnerships gives money to get farms more environmental
20 March 2020 | Good Fruit and Vegetables
Sustainability credentials now key to markets
16 March 2020 | Farm Weekly
High-value consumers will buy sustainability stories but agriculture's ability to demonstrate its credentials in this space will increasingly be needed just to access volume consumers and to enter trade agreements. More...
Aussies face life in the NBN slow lane
20 March 2020 | The Age
Belong is the latest Australian telco to stop selling 100Mbps NBN plans to homes connected via Fibre to the Node or Basement, as those technologies are struggling to keep pace due to their heavy reliance on old infrastructure. More...
GoPro add-ons create a pocket powerhouse
16 March 2020 | The Age
In recent years, GoPro has fended off cheaper imitations to re-establish itself as the king of action cameras. Now the company is looking to enhance its cameras for those of us with more boring lives, with the help of newly available mods. More...
Novel Coronavirus (COVID-19)
Official Information Sources:
Coronavirus symptoms felt in agriculture sector
18 March 2020 | Queensland Country LIfe
As if the past years have not been challenging enough for many farmers and regional communities, we are now dealing with new issues that we could not have imagined just a month ago with the coronavirus recently classified a pandemic. The Queensland Farmers' Federation and the state government are closely monitoring the effects of COVID-19 and are continuing to work with industry, and other government agencies, to facilitate business continuity throughout supply chains and to maintain Queensland's reputation as a safe, ethical and sustainable supplier of agricultural products. More...
New laws to slow down the spread of COVID-19
18 March 2020 | Queensland Government
The Palaszczuk Government has strengthened the powers of health and emergency officers in the response to novel coronavirus (COVID-19).
Changes to the Public Health Act 2005 will give Queensland Health's Chief Health Officer and emergency officers more powers to contain the outbreak of COVID-19. More...
Weekly Rainfall Update
for 7 days to 9 am 17 March 2020
Rainfall Statistics
Week ending 20 March 2020
 

Town
 Mar
 YTD
 Mossman
82.8

1032.8

Mareeba 
 26.4

371.0

Cairns 
70.4

823.2

Gordonvale
70.4

823.2

Innisfail
265.9

983.7

Tully
295.4

916.6

Ingham
327.2

1188.3

Ayr
46.0

794.0

Proserpine
90.8

548.6

Mackay
281.2

841.0

Bundaberg
22.4

326.2

Maryborough
64.6

481.0

Beenleigh
139.7

698.0

Murwillumbah

109.7

1074.1

Ballina
39.6

877.6

Yamba
122.0

848.8