ACFA E-Newsletter
17 July 2020
Reducing fertiliser use on cane farms in North Queensland
14 July 2020 | North Queensland Register
A third generation cane grower who is transitioning his farm to be less reliant on artificial fertilisers says soil health is key.
Ingham cane grower Robert Bonassi has focused on fallow crops and using mill by-products to slash his fertiliser rates without affecting yield.
Mr Bonassi cut his fertiliser rates by up to 20 per cent over four years - moving from 160kg of nitrogen per hectare to 120-130kg for plant cane and 145kg for ratoons.
He said maintaining healthy soils was essential."We'd always taken soil samples but now we target every block we fallow on a yearly basis," Mr Bonassi said.
"You've got to keep the soil healthy when you're reducing nitrogen and phosphorous." More...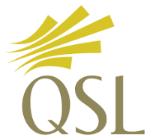 QSL Pool Prices, Shared Pool Values & Advances:
Sunshine Sugar Takes Out International Award
17 July 2020 | Sunshine Sugar
The winners of the Asia-Pacific Stevie Awards for 2020 have been announced and Sunshine Sugar isproud to be a recipient of a Silver Award for Innovative Management in Consumer Product & ServiceIndustries in the category of 'Innovation in Management.'
The Stevie® Awards were created in 2002 to honour and generate recognition of the achievements andpositive contributions of organizations and working professionals worldwide. The name Stevie is derivedfrom the Greek word for "crowned." More...

Webinar: Value adding: converting bagasse into animal feed
15 July 2020 | SRA
Sugar Research Australia (SRA) and Queensland University of Technology's (QUT) Dr Mark Harrison provide this update on converting bagasse into animal feed.

SRA has invested in the development of new technologies to transform sugarcane bagasse and trash into nutritious animal feed ingredients. Research at QUT is underway to demonstrate that these new animal feed ingredients are safe for animals to eat, that animals will eat feed containing these ingredients, and that they can either replace existing animal feed ingredients without reducing productivity or improve productivity. The presentation provides an overview of the new ingredients that have been developed, the results of safety, palatability, and efficacy trials in chickens, and an overview of pig and sheep feeding trials scheduled for 2020.
The Biorefineries for Profit project is supported by SRA through funding from the Australian Government Department of Agriculture, Water and the Environment as part of its Rural R&D for Profit Program and partners. Watch Here.

Fall armyworm detection in western Queensland sparks pasture concerns
16 July 2020 | ABC
The fall armyworm, an exotic agricultural pest, has been detected in outback Queensland and experts say it may be impossible to eradicate.
Fall armyworm were initially detected in far north Queensland in February, but have now been found hundreds of kilometres away in the Longreach area. More...

Australian Sugar Milling Council: Trade and investment a sugar success story
14 July 2020 | Market Screener
The Queensland regional economy and the Australian raw sugar industry have been major beneficiaries of more than $7 billion worth of investment over the past 15 years.
Giving evidence at the virtual Joint Standing Committee on Trade and Investment Growth (14 July), the Australian Sugar Milling Council (ASMC) explained the importance of exports to the sugar milling sector, which account for more than 75% of its $2 billion annual revenues. More...
From sugarcane ashes to clean beauty: Meet Aprinnova's latest ingredient
15 July 2020 | Cosmetics Business
Aprinnova, the leading supplier of high performance, clean beauty ingredients is commercialising a plant-derived silica made from sugarcane ashes.
Silica is used widely in personal care and cosmetics. It is traditionally sourced from non-renewable sand dredging, which requires significant energy consumption and emits large amounts of C02.
The new ingredient called Biosilica can be used in foundations, creams, lotions and other applications as a sustainable and high performing alternative to traditional silica. More...
Farmers must be heard over noise nuisance
15 July 2020 | Queensland Country Life
There is a concerning disconnect in the general public's (and government's) understanding (and even acceptance) of the role that agriculture has in supplying food, fibre and foliage to meet critical human needs. In many local government areas, farmers are experiencing encroachment by commercial and residential land uses and attrition of existing buffer zones because of poor urban planning. One significant area of concern for farmers pertains to the operation of irrigation pumps, vehicles and other equipment while being held to an unrealistic noise standard. This lack of information about the agriculture sector is threatening its social licence to operate and inherent 'right to farm'. More...
How to brand regenerative agriculture?
17 July 2020 | The Land
It was a question from one of the more than 400 visitors to Agriwebb's 'The Future of Farming series: Regenerative Agriculture' that exposed an unresolved quandary.

How do you create a brand consumers can relate to, and retailers can use as a stamp of assured quality, so regenerative farmers can fetch premium prices? More...

Tully banana farmer creates wetland to improve run-off water quality
13 July 2020 | North Queensland Register
An unusable piece of water-logged land on a Tully banana farm has been transformed into a wetland in a bid to improve run-off water quality.Tully grower Patrick Leahy saw potential for a constructed wetland on his 121 hectare farm."It was an unusable piece of land in a low-lying area of the farm," Mr Leahy said. More...
Pesticide mixtures a bigger problem than previously thought
14 July 2020 | Science Daily
New research led by The University of Queensland has provided the first comprehensive analysis of pesticide mixtures in creeks and rivers discharging to the Great Barrier Reef.
UQ's School of Earth and Environmental Sciences researcher Associate Professor Michael Warne conducted the study with the Queensland Department of Environment and Science, and analysed 2600 water samples from 15 waterways that discharge into the Great Barrier Reef lagoon over a four-year period. More...
Nufarm chemical closures spark calls to safeguard locally made ag inputs
6 July 2020 | Farm Weekly
Farmers are growing increasingly nervous about the long-term reliability of chemical supplies and want Canberra to adopt an industry strategy encouraging minimum production capacity, similar to the national fuel reserve policy. More...
Energy Efficient Communities Program – Small Business Grants
5 Jul 2020 | Australian Government
The Energy Efficient Communities Program – Small Business Grants provides small businesses with grants of up to $20,000 to improve their energy efficiency. Grants may be used for equipment and component improvements, energy audits, feasibility studies and/or energy use and emission monitoring. More...
2020 Queensland Agriculture Awards
July 2020 | Queensland Government
Passionate innovators and key influencers in the agricultural sector will once again be recognised by the 2020 Queensland Agriculture Awards.
There are two awards—the Peter Kenny Medal and the Minister's Emerging Leader Award.
Nominations close 20 July 2020. More...
Bayer settlement plans hit speed hump
13 July 2020 | Farm Online
Bayer's hopes of a smooth process settling thousands of the Roundup court cases lodged against it in the US have hit a road block.
The agribusiness giant last month launched its plans to settle the majority of the cases in the US against it, alleging its glyphosate-based herbicide Roundup caused cancer, at a cost of $A15 billion. More...
Supercharge ag and avoid recession with 'achievable' policy tweaks: National Farmers Federation
14 July 2020 | Farm Online
Australia can stave off a recession by supercharging its agriculture sector with a few "achievable" priorities and policy tweaks, the National Farmers' Federation says.

The peak agricultural body revealed its vision to start the COVID-19 economic recovery in the bush, with a focus on cutting red tape for farm businesses, increasing regional manufacturing, acting on environmental reforms and fixing the Murray-Darling Basin Plan (MDBP). More...

Bug cam could revolutionise precision ag
17 July 2020 | Farm Weekly
A camera small enough to fit on the back of an insect could help revolutionise precision agriculture. The University of Washington (UW) in the United States this week announced it had come up with a working camera, weighing in at a preposterously light 250 milligrams, or a fifth of the weight of a quarter teaspoon or salt, that can be fitted to the back of a bug. More...
Drones to spy on weeds
16 July 2020 | Farm Weekly
Researchers at the University of Western Australia (UWA) are using Remotely Piloted Aircraft Systems (RPAS), known to many as drones, to help combat early weeds in wheat crops.
The primary goal of the research was to identify the weeds and their growth stage to help find the best time to apply herbicide to control them. More...
Innovative farmers challenged to solve water woes Bridge Hub 2020 Water Challenge
16 July 2020 | Farm Online
A challenge has been thrown out to innovative farmers, tech startups and agribusinesses to come up with solutions to the nation's biggest water worries.

The Bridge Hub 2020 Water Challenge asks punits to solve questions such as how can agriculture use less water yet increase its profitability and how can arid areas be turned into productive regions. More...
Tactical nitrogen approach boosts quality
12 July 2020 | Farm Weekly
New research has found that taking a tactical approach to nitrogen (N) applications based on environmental conditions can provide opportunities that might otherwise be overlooked.

The Tactical Wheat Agronomy for Western Australia research project, a joint Department of Primary Industries and Regional Development (DPIRD) and Grains Research and Development Corporation (GRDC) investment, has challenged conventional thinking about when to apply nitrogen. More...

Week
Mill
Crush (t)
%CSS
Date
STD
Week
STD
5 Jul 2020
Mossman

41,409

n/a
n/a
12 Jul 2020
Tableland

149,056

13.70
13.49
12 Jul 2020
Mulgrave

138,304

10.72
10.59
12 Jul 2020
South Johnstone

86,727

11.25
11.03
10 Jul 2020
Tully

307,652

11.79
11.36
11 Jul 2020
Victoria

271,608

11.21
11.11
11 Jul 2020
Macknade

102,780

11 Jul 2020
Invicta

580,072

13.20
12.54
11 Jul 2020
Pioneer

271,227

13.89
13.13
11 Jul 2020
Kalamia

296,903

13.50
13.05
11 Jul 2020
Inkerman

297,074

13.79
13.20
11 Jul 2020
Proserpine

107,097

12.58
12.45
12 Jul 2020
Mackay

769,684

12.38
11.96
11 Jul 2020
Plane Creek

147,300

12.34
11.97
11 Jul 2020
Bundaberg

64.060

13.37
13.37
Isis
Maryborough
Rocky Point
5 Jul 2020
Harwood

37,029

9.65
9.27
5 Jul 2020
Broadwater

45,852

10.23
10.17
5 Jul 2020
Condong

69,783

10.56
10.12
Weekly Rainfall Update
for 7 days to 9 am 14 July 2020
Rainfall Statistics
Week Ending 17 July 2020
 

Town
Jul
 YTD
 Mossman
29.8 

1634.0

 
Mareeba 
0.4 

465.4

 
Cairns 
32.6 

1235.0

 
Gordonvale
32.6

1235.0

Innisfail
135.0

2344.1

Tully
104.0

2436.4

Ingham

59.6

2344.1

Ayr
1.0

959.4

Proserpine
33.4

731.0

Mackay
19.2

1140.2

Bundaberg
7.4

428.8

Maryborough
11.8

584.4

Beenleigh
17.6

803.2

Murwillumbah

14.4

1266.0

Ballina
10.0

1400.0

Yamba
20.2

1115.2
Farmers look for late winter rainfall boost
15 July 2020 | Farm Weekly
Crops in the Charlton district in central Victoria have seldom looked so good at this time of year.
A good opening autumn break was enough to join up with moisture deposited by summer rain and give crops every chance early. More...