ACFA E-Newsletter
10 July 2020
Paradise Dam farmers say 70pc water allocations spell uncertain futures
8 July 2020 | Queensland Country Life
Bundaberg district farmers say they are concerned for the future of agriculture in the region, after SunWater only announced 70 per cent allocations from Paradise Dam.
The water level of the Burnett River storage has been lowered to 42 per cent while essential safety work is carried out on the dam, including lowering the dam wall by 5.8m.
Work began to lower the dam wall height last month, after concerns were raised about the stability of the structure and the safety of downstream communities in a major flood event.
Following the work the capacity of the 300,000 megalitre storage will be permanently reduced by 57 per cent.

Neighbouring Childers farmers John Russo and Steve Hoffmann, said the impact of permanently reducing the capacity of Paradise was already starting to be felt. More...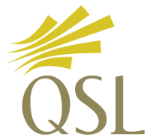 QSL Pool Prices, Shared Pool Values & Advances:
Help name Mackay's newest bridges
8 July 2020 | Queensland Government
The call is out for the Mackay community to help name four bridges being built as part of the sugar city's largest-ever road project: the $497 million Mackay Ring Road.
With more than 90 per cent of the project now complete, the Palaszczuk Government today announced submissions are being sought to name signature structures of its jointly-funded half-a-billion dollar project. More...
To nominate or for more information visit www.tmr.qld.gov.au/mackayringroad

Latest CaneClip: Yellow Canopy Syndrome in the Burdekin 2019/2020
1 July | SRA
Gracie White, Adoption Officer, SRA and Claire Bailey, Extension Officer, Burdekin Productivity Services discuss why it has been such a big year for YCS in the Burdekin.
SRA acknowledges the funding contribution from the Queensland Department of Agriculture and Fisheries (DAF) towards this research activity. Watch here...
Project to combat fall armyworm in Australia and South East Asia
9 July 2020 | CSIRO
The project will provide an understanding of the pest's genetic make-up and insecticide sensitivities to see which practices are the most effective for managing FAW. This will help develop effective pest management plans. More...
A modest start, hard work and repeatability: how Greensill Farming was built
10 July 2020 | Farm Weekly
A '20-year overnight success' is how Greensill Farming Group CEO Peter Greensill describes the 3,000 hectare sweet potato and sugarcane business he runs with brothers, Lex and Andrew, at Qunaba, between Bundaberg and Bargara, in Queensland. More...
Wilmar releases first crush update for 2020
7 July 2020 | North Queensland Register
The sugar cane harvest is finally under way across North Queensland despite wet weather hampering the start of the crush.
Wilmar has now fired up all eight of its mills, with the Burdekin region hitting the milestone of one million tonnes crushed late last week. More...
Senators should head north to hear Reef regs concerns
7 July 2020 | CANEGROWERS
Queensland's peak sugarcane growers' organisation, CANEGROWERS, will tell a Senate inquiry this month it is time for a thorough review of the way scientific research on Great Barrier Reef water quality is managed and scrutinised. More...
Grants of up to $20,000 are now available to small businesses to improve their energy efficiency. Grants may be used for equipment and component improvements, energy audits, feasibility studies and/or energy use and emission monitoring.
Apply here: http://ow.ly/BpdR30qWqDh.
Farmers don't rate a second thought in council budgets
8 July 2020 | Queensland Country Life
The Queensland agriculture sector, its farmers and rural communities are no stranger to significant and continuing challenges, from a protracted drought to rising input costs, burdensome government regulations and, most recently, a global pandemic. Despite these difficulties, the state's 24,000 farm businesses have continued to feed, clothe, and provide amenity to Queenslanders, Australians and many others around the world. As the state now turns to economic recovery, the sustainable growth of agriculture within Queensland provides various opportunities for rural and regional areas and their communities to benefit from investment. However, to achieve such benefits, barriers to productivity and profitability must be overcome. More...
SunRice and Wilmar go 'toe to toe' in battle for the Pacific
3 July 2020 | Farm Weekly
Australia may not have much rice to export after three drought-savaged growing seasons, but national brand SunRice is digging in to defend its long established trade in the Pacific from a low-priced assault by Asian agribusiness giant Wilmar. More...
Regenerative ag: what is it and are you doing it already without realising?
10 July 2020 | Farm Online
Around 400 people joined a one-and-a-half-hour webinar yesterday, seemingly with three main questions in mind: what is it, what are the practical things any farmer can do to be "regenerative", and how can it be profitable? More...
Nufarm chemical closures spark calls to safeguard locally made ag inputs
6 July 2020 | Farm Weekly
Farmers are growing increasingly nervous about the long-term reliability of chemical supplies and want Canberra to adopt an industry strategy encouraging minimum production capacity, similar to the national fuel reserve policy. More...
Aquaculture's role in nutrition in the COVID-19 era
9 July 2020 | Science Daily
Aquaculture, the relatively young but fast-growing industry of farming of fish and other marine life, now produces around half of all seafood consumed by humans. A new paper from American University published today examines the economics of an aquaculture industry of the future that is simultaneously environmentally sustainable and nutritious for the nearly 1 billion people worldwide who depend on it for health and livelihoods.
Of the scenarios the paper discusses, included are two approaches that illustrate what aquaculture might look like if nations refocus inward for food and nutrition security in the COVID-19 era. More...
Week
Mill
Crush (t)
%CSS
Date
STD
Week
STD
5 Jul 2020
Mossman

41,409

n/a
n/a
5 Jul 2020
Tableland

122,441

14.18
13.44
5 Jul 2020
Mulgrave

82,027

10.91
10.49
5 Jul 2020
South Johnstone

50,633

10.93
10.88
10 July 2020
Tully

307,652

11.79
11.36
4 July 2020
Victoria

161,436

11.14
10.98
4 July 2020
Macknade

40,345

4 July 2020
Invicta

422,798

12.92
12.30
4 July 2020
Pioneer

193,908

13.94
12.83
4 July 2020
Kalamia

215,016

13.39
12.89
4 July 2020
Inkerman

213,222

13.38
12.97
4 July 2020
Proserpine

28,326

12.12
12.12
5 July 2020
Mackay

563,911

12.23
11.81
4 July 2020
Plane Creek

93,725

11.90
11.67
Bundaberg
Isis
Maryborough
Rocky Point
5 July 2020
Harwood

37,029

9.65
9.27
5 July 2020
Broadwater

45,852

10.23
10.17
5 July 2020
Condong

69,783

10.56
10.12
Weekly Rainfall Update
for 7 days to 9 am 7 July 2020
Rainfall Statistics
Week Ending 10 July 2020
 

Town
Jul
 YTD
 Mossman
28.4 
 

1632.6

Mareeba 
0.4 
 

465.4

Cairns 
32.0 
 

1234.4

Gordonvale
32.0

1234.4

Innisfail
49.0

2344.1

Tully
95.2

2427.6

Ingham
16.3

1579.4

Ayr
1.0

959.4

Proserpine
33.0

730.6

Mackay
18.8

1139.8

Bundaberg
0.2

421.6

Maryborough
4.8

577.4

Beenleigh
14.8

800.4

Murwillumbah

4.5

1256.1

Ballina
8.0

1398.0

Yamba
18.6

1113.6
East coast low set to spark heavy rain over three states
9 July 2020 | Farm Online
After agonising years where farmers across the state could not buy a rain, the tables appear to have turned in NSW.
The eight-day outlook for the state is full of promise, with rain associated with the fronts set to deliver beneficial totals to parts of Victoria and Queensland as well. More...
BOM issues La Nina watch, strengthening hopes the drought could end
9 July 2020 | ABC
A La Nina watch has been issued by the Bureau of Meteorology for the first time since February 2018, strengthening evidence that Australia may be heading out of drought.
"La Nina basically means, for Australia, an increased risk of rainfall — particularly in central, eastern and northern parts of the country," said Andrew Watkins, the head of long-range forecasting at the BOM. More...