ACFA E-Newsletter
24 April 2020
Sugar code delivers for Tully growers
23 April 2020 | North Queensland Register
Tully cane growers will start the crush with more certainty after a 18-month-long supply contract stalemate with Tully Sugar Limited was resolved.
In a landmark move for the industry, the federal government appointed an independent arbitrator under the Mandatory Sugar Code of Conduct last December to resolve a contract supply dispute.
The appointment came after Tully Canegrowers and Tully Sugar Limited failed to agree on the terms of a cane supply contract for the 2020 season and beyond despite more than a year of negotiations. More...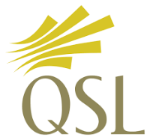 QSL Pool Prices, Shared Pool Values & Advances:
QSL Monthly Market Update
22 April 2020 | QSL
This month's QSL Monthly Market Update:
Despite what US President Donald Trump says, we are yet to see a material slowing of cases globally and despite what Trump says, the US still looks to be struggling to contain the spread

ICE 11 prices are currently trapped in a tug-of-war between a more supportive bullish fundamental picture and a bearish macro and technical backdrop

The Centre-South Brazil crop will almost certainly see mills opt to start running at maximum s

ugar output mix given ethanol prices remain depressed below US9c/lb sugar equivalent
To read QSL Trading Manager Matt Page's Monthly Market Update, please
click here
Water charge reset needed says sugar industry
3 April 2020 | SRA
Resetting irrigation prices to match growers' capacity to pay could boost revenue for sugar reliant communities by more than $220 million over the next four years. More...
MSF Sugar says domestic molasses sales to continue
23 April 2020 | Queensland Country Life
Major Queensland sugar miller MSF Sugar has backtracked on plans to stop selling molasses to the livestock industry, saying orders can be placed by domestic customers up until May 30.
In a statement issued this morning, MSF Sugar said it remained committed to supplying molasses to the domestic market in 2020.More...
Ethanol demand slump puts Brazil sugar industry in a grind
17 April 2020 | Reuters
Brazilian sugar and ethanol companies are going into survival mode, cutting back harvest operations and tapping into credit lines to weather the slump in fuel demand caused by the coronavirus pandemic. More...
Fall armyworm update
24 April 2020 | Queensland Government
The exotic pest fall armyworm (Spodoptera frugiperda) has been detected at two new locations near Richmond and Clermont.
This is not unexpected as fall armyworm is highly mobile.
Fall armyworm was first detected on the Torres Strait islands of Saibai and Erub in January 2020. Since then it has also been detected at numerous sites in Queensland including Bamaga, Croydon, South Johnstone, Tolga, Lakeland, the Burdekin, Bowen, Bundaberg and Emerald.

Fall armyworm has also been detected in the Northern Territory and northern Western Australia. More...

Fall armyworms' rapid spread across Kimberley prompts fears the pest will reach southern WA grain regions
24 April 2020 | North Queensland Register
Farmers will look to get bang for fert buck
23 April 2020 | Farm Online
Farmers will be increasingly looking at measuring soil fertility levels and using variable rate fertiliser application to ensure maximum bang for buck in light of the ongoing threat of shortages of supply caused by COVID-19. More...
Australia's food security locked down during COVID-19 pandemic
22 April 2020 | Queensland Country Life
In response to uncertainty surrounding the spread of COVID-19 and the ongoing effects of drought, there has been unprecedented demand for a range of food items across the country as Australians stocked up at the supermarket, causing temporary shortages of some products in store. More...
Farming Forecaster app uses CSIRO modelling to improve stock, feed decision-making
24 April 2020 | ABC
A new CSIRO-developed farm forecasting website has been launched that will, for the first time, offer real-time feed projections for livestock producers.

The website farmingforecaster.com.au will use CSIRO modelling, soil moisture probes, and weather data to help farmers manage stocking rates and feed budgets. More...

'Right to repair' taken up by the ACCC in farmers' fight to fix their own tractors
19 April 2020 | ABC
The 'right to repair' movement has finally bent the ear of Australia's competition and consumer watchdog, the ACCC, in its pleas to be able to fix their own farm equipment. More...
mproved mobile coverage for Far North Queensland
21 April 2020 | Warren Entsch MP
Far North Queenslanders will benefit from new and improved mobile coverage under Round 5 of the Morrison Government's highly successful Mobile Black Spot Program.
Federal Leichhardt MP Warren Entsch said. Far North Queensland will receive two new Telstra small cell towers under the latest round of the government's highly-successful program. More...
Weekly Rainfall Update
for 7 days to 9 am 21 April 2020
Rainfall Statistics
Week ending 24 April 2020
 

Town
Apr
 YTD
 Mossman
154.6
 

1334.2

Mareeba 
37.0
 

419.2

Cairns 
41.2
 

928.4

Gordonvale
41.2

928.4

Innisfail
237.0

1535.9

Tully
201.2

1474.8

Ingham
67.5

1302.4

Ayr
99.6

896.4

Proserpine
30.2

588.2

Mackay
91.6

974.6

Bundaberg
53.4

379.8

Maryborough
16.2

501.8

Beenleigh
11.0

711.0

Murwillumbah

15.7

1099.2

Ballina
52.6

975.8

Yamba
58.8

943.4
Fresh Forest Regrowth May Offset Climate Hit From Australia Fires
21 April 2020 | Source
The vast swathes of smoke that blanketed Australia during its most devastating bushfire season on record are expected to have a negligible long-term impact on the climate.

Despite the razing of an area the size of England, and the spewing out of more than one-and-a-half times the nation's annual carbon-dioxide emissions, forest regrowth over the next decade will offset much of the impact from the blazes, Australia's Department of Industry, Science, Energy & Resources said Tuesday in a report. However, global climate change could affect the recovery process and its impact would be monitored closely. More...