ACFA E-Newsletter
6 March 2020
Fall armyworm on the march in Far North Queensland
2 March 2020 | Queensland Government
More detections of the invasive moth pest fall armyworm (Spodoptera frugiperda) have been made in Far North Queensland
Suspect moths collected at South Johnstone, Tolga and Lakeland were confirmed by Department of Agriculture and Fisheries' entomologists to be fall armyworm.

Growers should have on-farm biosecurity measures to protect their crops from pests and diseases. More information is available at farmbiosecurity.com.au or biosecurity.qld.gov.au.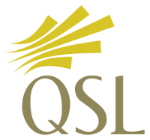 QSL Pool Prices, Shared Pool Values & Advances:
Alert
Have you seen fall armyworm?
Be on the lookout and report signs to Department of Agriculture and Fisheries on 13 25 23. Early detection and reporting are key elements in controlling fall armyworm.
Fall armyworm movement increases in Queensland
4 March 2020 | Queensland Country Life
Surveillance for exotic pest fall armyworm will be ramped up as the destructive agricultural enemy continues its march across North Queensland.The pest has now spread to Georgetown, South Johnstone, Tolga and Lakeland, after first being detected on the Australian mainland at Bamaga last month. More...
ABARES Outlook 2020: Sugar price rises on back of short term shortage
3 March | Farm Online
Australian sugar producers will look to cash in on a rise in international values this year, driven by production dropping below consumption for the first time in two years.
However, Australian Bureau of Agricultural and Resource Economics and Sciences (ABARES) researcher Charlie Xa warned sugar growers not to get too excited, saying substantial global stocks and the upcoming Brazilian harvest would provide a barrier for substantial price rises.

Mr Xa said the drop in world sugar production was primarily due to a fall in southern and south-eastern Asia, where nations such as India and Thailand, both big players on the world sugar stage, are set to record big downward revisions in total production due to adverse seasonal conditions. More...

Nominations for QSL-managed pools are now open for the 2020 Season
March 2020 | QSL
Growers marketing with QSL for the 2020 Season now have until 30 April 2020* to finalise which pricing options they'd like to use for the coming season.

While it's now too late to choose QSL as your marketer for the 2020 Season if you have not already done so, you can still nominate QSL as your marketer and access pricing for the 2021 and 2022 seasons at any time. For more information about the marketing nomination process, call your local QSL team (see contact details below). More...
Surge in Smartcane BMP accreditations
March 2020 | Australian Canegrower
While the Wet Tropics has long been the coalface of industry-led practice change, the recent expansion of Reef regulations has seen an upswing in the number of northern and central region cane growers taking up the challenge to showcase the industry's sustainability credentials.
The number of Mackay growers engaging in the Smartcane BMP program has grown exponentially with more than 100 signing up in recent months and many of them already achieving accreditation. More...
Four potential dam sites in far-north Queensland: CSIRO report
6 March 2020 | Farm Online
The CSIRO has identified four possible dam sites in Queensland, along with water harvesting opportunities in WA, after a two-and-half year study into the potential for agricultural development in northern Australia. More...
Environmental stewardship could increase income by 25 per cent
5 March 2020 | Farm Online
Paying farmers for environmental services and carbon storage could increase the average landholders' income by more than 25 per cent.

ABARES executive director Steve Hatfield-Dodds has been working on agricultural policy for three decades and said paying farmers for conservation services "always seem to be just around the corner". More...
Regenerative farming helps primary producers bounce back from fire and drought
4 March 2020 | ABC
Australia's farmers are fighting back from bushfires and drought with new ideas around regenerative agriculture and a determination to stay on the land. More...
Weekly Rainfall Update
for 7 days to 9 am 3 March 2020
Rainfall Statistics
Week ending 6 March 2020
 

Town
 Mar
 YTD
 Mossman
5.0
 

955.0

Mareeba 
6.6

351.2

Cairns 
0.0

752.8

Gordonvale
0.0

752.8

Innisfail
2.4

720.2

Tully
0.0

621.2

Ingham
0.0

861.1

Ayr
19.4

767.4

Proserpine
32.2

490.0

Mackay
139.6

699.4

Bundaberg
0.2

304.0

Maryborough
2.6

419.0

Beenleigh
66.3

624.6

Murwillumbah

27.5

991.9

Ballina
3.2

841.2

Yamba
8.4

735.2
Australian summers now go for a month longer than the 1950s: report
2 March 2020 | Farm Online
Australian summers now go for a month longer than they did in the 1950s, a new report states.

The Australian Institute (TAI) analysed Bureau of Meteorology (BoM) data to track changes in daily temperatures that mark the beginning of each season. More...
How banking water underground in aquifers could help guard Australia against future drought
4 March 2020 | ABC
Imagine if we could solve Australia's water security problems by building a series of giant underground storage tanks.

Tanks so gigantic they would stretch for thousands and thousands of kilometres and cross beneath state borders. More...