ACFA E-Newsletter
28 February 2020
Suspect fall armyworm detection on second mainland site
25 February 2020 | Queensland Government
Biosecurity Queensland is undertaking testing on a suspect detection of exotic pest fall armyworm (Spodoptera frugiperda) on a remote property in North West Queensland.
Test results are pending, however once confirmed, this will be the second detection on the Queensland mainland, indicating a significant increase to the known spread of fall armyworm.
This detection follows recent confirmed detections on two Torres Strait Islands, Erub and Saibai and in Bamaga on the tip of Cape York.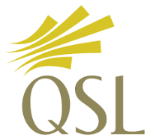 QSL Pool Prices, Shared Pool Values & Advances:
The national Consultative Committee on Emergency Plant Pests has considered this latest detection and have agreed that it is not technically feasible to eradicate fall armyworm from Australia.
The Queensland Government will convene an urgent industry roundtable to discuss managing the serious threat posed by the pest. This involves working closely with industry to identify strategies for dealing with this new threat and protecting our valuable plant resources. More...

For more information, including pictures and how to identify fall armyworm, visit Biosecurity Queensland

What's With All The Sunflowers?
28 February 2020 | Newport Daily
You have probably noticed all the sunflower crops popping up adding a beautiful array of yellow to the region's sugar cane paddocks, but the flowers are more than just a pretty look.
The sunflowers are part of a regenerative farming technique used by cane farmers to improve soil health and cane productivity. More...
Grant supports sugarcane waste research for Burdekin biorefinery
27 February 2020 | Queensland Government
A future biorefinery which turns sugarcane waste into sustainable fuel will be the subject of a research and feasibility project thanks to a $500,000 grant from the Palaszczuk Government's $5 million Waste to Biofutures (W2B) Fund.
Speaking from the Bio Based Aviation and Marine Fuels Summit in Gladstone, Minister for State Development Cameron Dick said the grant would support a research project being undertaken by Licella Holdings Ltd in the Burdekin region. More...

North Queensland monsoon trough, ex-TC Esther bring welcome rain
Date | Source
North Queensland's horticulture and cane growers have received one of the brightest starts to the season in some time, thanks to soaking rain along the coast.

Canegrowers Mackay CEO Kerry Latter said it had been a great start to the 2020 season for growers and, provided there was no extreme weather, was hopeful they were starting to build toward better years.
"It has been very pleasing for growers; we came off a slow start with a very dry end to 2019," he said.
"It was good for the crush but we needed to get the cane established and rain from December and now is a great start for growers. More...

Carbon is key factor to give soil a productivity boost
27 February 2020 | Farm Weekly
Carbon is the key to better soil health, according to Nuffield scholar and South Australian grower Grant Pontifex.

Mr Pontifex, who farms at Paskeville, spent eight weeks travelling to the United Kingdom, France, Canada and the United States to investigate manure storage and application, cover, rely and companion cropping and building carbon. More...

Burnett irrigators have their say
28 February 2020 | Queensland Government
Burnett farmers now have their own forum to contribute to water security plans for the region.

The new Burnett Catchment Industry Forum is made up of representatives from four of the region's irrigation and agricultural groups – Bundaberg Fruit and Vegetable Growers, Canegrowers Isis, Bundaberg Regional Irrigators Group and Australian Macadamia Society. More...
Regional solution for the future of Longreach agricultural training college
26 February 2020 | Queensland Country Life
Last week, the Queensland government announced that it has reached an agreement with the Central Western Queensland Remote Area Planning and Development Board to occupy the former Longreach campus of the Queensland Agricultural Training College (QATC). The initial agreement is for the period to November 2020, which is a short-term arrangement until a more detailed business case is agreed upon to manage the long-term use of the facilities. More...
Weekly Rainfall Update
for 7 days to 9 am 25 February 2020
Rainfall Statistics
Week ending 28 February 2020
 

Town
 Feb
 YTD
 Mossman
384.4

950.0

Mareeba 
138.6

329.8

Cairns 
 292.0

752.6

Gordonvale
292.0

752.6

Innisfail
240.6

717.8

Tully
247.4

621.0

Ingham
457.6

859.9

Ayr
176.2

747.8

Proserpine
293.2

457.8

Mackay
318.2

559.8

Bundaberg
161.8

303.6

Maryborough
340.2

411.6

Beenleigh
386.0

558.3

Murwillumbah

700.1

964.0

Ballina
658.2

828.2

Yamba
428.0

718.2
BOM's autumn outlook forecasts a generally drier north and wetter south
27 February 2020 | ABC
As the traumatic summer officially creeps to a close, it is with weary eyes that we look to what autumn might hold.
There is a glimmer of hope for large parts of the southern states hanging out for more rain — a 60 to 70 per cent chance of wetter-than-average conditions. More...