ACFA E-Newsletter
ACFA E-News 5 June 2020
Sugar crush starts for MSF in Far North Queensland with Wilmar set to follow
2 June 2020 | North Queensland Register
The sweet smell of molasses is again wafting across the north as the annual sugar cane harvest kicks off in the region.

MSF Sugar's Tableland Mill was one of the first to fire up today, with the crush getting under way.

MSF Sugar cane supply manager Mick Ward said the company's two other northern mills, South Johnstone and Mulgrave, were both due to start on June 16.

Mr Ward said estimated throughputs across the three mills were slightly higher than last year, with cane yields returning to closer to their long term average.

South Johnstone is expected to crush 1.434 million tonnes, up from 1.247 last year, while Mulgrave's estimate is 1.263 million tonnes up from 1.159 in 2019.

The Tableland Mill is forecast to crush 660,000 tonnes, up from 620,000 last year. More...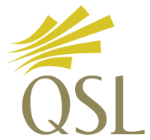 QSL Pool Prices, Shared Pool Values & Advances:
Burdekin sugar crush delayed after widespread rain
27 May 2020 | North Queensland Register
The start of the Burdekin's 2020 sugar cane crushing season has been delayed following widespread rain in the region last week. An average of 60mm of rain fell across the district on the weekend, forcing the postponement of the crush.

The Inkerman Mill which was set to be the first in the North to fire up on Tuesday, June 2, will now commence crushing six days later on Monday, June 8. More...

Partnership to pave the way for new planting technology for Australian cane industry
5 June 2020 | SRA
New Energy Farms (NEF) and Sugar Research Australia (SRA) today announced they have entered into a License Agreement to undertake research and development to introduce the NEF CEEDS (TM) technology into the Australian sugarcane industry. More...
Applications open for SRA Board positions
1 June 2020 | SRA
SRA is seeking to appoint two Non-Executive Directors to join its board.

SRA is governed by a skills-based board of seven directors, a majority of whom must be independent. The role of the board includes to approve strategic and operating plans, review the company's performance against plans, and seek advice and recommendations from the SRA Research Funding Panel for contestable investment of the substantial SRA Research Funding Pool. More...
Sugar mill lends a (clean) hand to 40 local schools
5 June 2020 | Northern Star
Sunshine Sugar Mill has made life a little sweeter for around 40 local schools by donating boxes of their Stay Safe sanitiser in both gel and aerosol form.
Empire Vale Public School teacher, Karen Rantissi, thanked Sunshine Sugar for helping to "keep local students and teachers safe". More...
Ready, Set, Crush
5 June 2020 | Sunshine Sugar
The New South Wales cane crushing season is set to start across the three Northern Rivers milling areas, with an estimated 1.6m tonnes of sugar cane expected to be harvested between June and November.
The northern-most sugar mill at Condong on the Tweed will commence crushing on Tuesday the 9th of June, followed the next day by the Harwood sugar mill on the Clarence.
The Broadwater sugar mill on the Richmond has a later start date, with a commencement date of the 22nd of June. More...

Happy Queensland Day
5 June 2020 | QSL
QSL is a proud Queensland company that's been an integral part of our state's sugar industry for nearly a century, returning over $12 billion to Queensland cane growers and sugar millers in the past decade alone.

As we mark our great state's birthday tomorrow during the current COVID-19 pandemic, we'd like to recognise the wonderful Queensland spirit being shown each and every day by our staff and all members of our industry around the state. More...

Incentives for new cane growers being offered by MSF Sugar
2 June 2020 | North Queensland Register
A tradesman and a local government employee have made the transition into cane farming and seven years on, have never looked back.Cousins Tony and Italo Curcio have kept their day jobs, while also producing cane across 60 hectares on their adjoining properties at Yungaburra, on the Atherton Tablelands. More...
First cane fire in the Burdekin to go virtual
28 May 2020 | North Queensland Register
The Burdekin's iconic first cane fire will go virtual this year with residents able to enjoy the spectacle from the warmth of their own homes.
The region's signature event, which marks the start of the cane season, will incorporate the best of the Sweet Days Hot Nights Festival.
The virtual festival will take audiences behind the scenes of three key events including the first fire, hand cane cutting tutorials and cultural fair performances.
The event will kick off online at 7pm on June 1 each weeknight until June 20. More...

The videos will premiere on the Sweet Days Hot Nights Festival Facebook page.

Queensland cane farmers bitter about land-value increases of up to 300 per cent
5 June 2020 | ABC
Cane growers across Queensland are objecting after valuations for farmland jumped by as much as 300 per cent. In the Mackay Regional Council area, 59 cane farm valuations have more than doubled.
The council said that was out of more than 1,400 rateable properties in that category, with the highest increase totalling $69,500. More...
Water quality improvements for Burdekin
3 June 2020 | Queensland Country Life
A new water program will support farmers to improve management practices and new technologies to help improve water quality.
The four-year Lower Burdekin regional water quality program, will be overseen by NQ Dry Tropics in partnership with the Great Barrier Reef Foundation. More...
Insecticide treatment for fall armyworm trialed on maize crops in North Queensland
2 June 2020 | North Queensland Register
A north Queensland agronomist has agricultural enemy fall armyworm firmly in his sights as the war against the exotic pest intensifies.
Brent Wilson, Nutrien Ag Solutions, is on the frontline of the battle to contain fall armyworm after a large infestation was detected in maize crops at Home Hill. More...
2018-19 irrigation water and area down the drain
3 June 2020 | Queensland Country Life
Water is a critical input for Queensland's agricultural sector, essential to produce world class food, fibre and foliage. However, a recent report from the Australian Bureau of Statistics shows the volume of water used for irrigation was at its lowest level since 2010-11, down 26 per cent to 7.2 million megalitres in 2018-19. Additionally, the total area of crops and pastures irrigated during this time also fell, down 15pc to just under 2 million hectares with Queensland reporting the largest decrease, dropping 22pc to 414,000 hectares, while agricultural businesses purchasing extra water on a temporary basis bought 30pc less than the previous financial year but paid 66pc more. More....
Ag investment write-offs stir instant spending rush in bush
4 June 2020 | Farm Online
What started out a decade ago as a modest tax incentive to buy a few power tools or a farm computer has ballooned into some serious spending options this year as the federal government urges small businesses to go shopping. More...
Confirmation in Senate that banks have no grounds for firearms discrimination
2 June 2020 | Queensland Country Life
As news emerges that the National Australia Bank has apologised unreservedly for closing a number of firearm business's accounts, Australia's banking regulator has confirmed that banks have no lawful grounds to discriminate against licenced firearm traders. More...
Why is no one talking about agriculture as a solution to climate change?
28 May 2020 | AgFounderNews
As Covid-19 continues to wreak havoc on health systems and the global economy it's easy to feel overwhelmed by the scale of the problem. Yet, in our collective response to the pandemic, there is also hope. More...
Weekly Rainfall Update
for 7 days to 9 am 2 June 2020
Rainfall Statistics
Week Ending 5 June 2020
 

Town
Jun
 YTD
 Mossman
0.0 

1576.4

 
Mareeba 
1.2 

462.0

 
Cairns 
0.0 
 

1165.0

Gordonvale
0.0
1165.0
Innisfail
17.5

2108.4

Tully
17.2

2177.0

Ingham
0.1

1530.1

Ayr
0.0

957.4

Proserpine
0.0

685.2

Mackay
12.0

1091.0

Bundaberg
0.2

395.0

Maryborough
0.0

538.6

Beenleigh
0.2

733.5

Murwillumbah

0.8

1149.6

Ballina
6.8

1256.6

Yamba
0.0

1023.4
Odds decline marginally but still good chance of wet winter
3 June 2020 | Farm Online
The Bureau of Meteorology (BOM) has slightly scaled back its optimism for a wet winter in its monthly temperature and rainfall outlook but much of Australia still has very healthy odds in favour of above median rainfall for the upcoming three months. More...
Wetter than average conditions likely for most of the country in winter
28 May 2020 | BoM
The Bureau of Meteorology will today release its 2020 Winter Outlook, with most of the country showing an increased likelihood of wetter than average conditions in the coming three months.

The Bureau's Manager of Long-range Forecasts, Dr Andrew Watkins, said there were only a few areas across the country that weren't looking at a wetter than average winter. More...